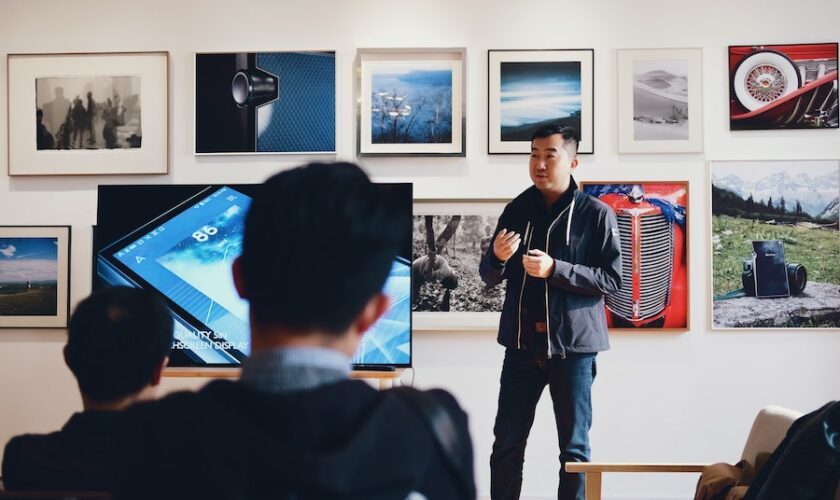 The Advantages of Mentorship for New Entrepreneurs
Posted in
Business
on October 14th, 2022
New entrepreneurs have a lot of energy, enthusiasm, and dedication, but they don't always have the skills and experience needed to become a success. Mentoring is the process of working with new entrepreneurs to help them accelerate their progress and grow their businesses faster. 
Whether you are a new entrepreneur or a seasoned professional, there is always more to learn, so don't discount the services of a mentor for your business. In this article, we look at some of the advantages offered to businesses by people who have been there and been successful. 
Professional Support
New entrepreneurs need to learn lessons fast, but to do this, they need to make mistakes and receive honest feedback. The trouble is that many young entrepreneurs are surrounded by people who support them without understanding the need for candid communication. That's where a business mentor comes in; they can talk honestly to business owners about mistakes. 
Although it can be hard to take in the beginning, learning about what you are not doing well is the best lesson you will receive. But a mentor is not someone who is likely to demoralize you; instead, they will offer you the benefit of insight from their personal experiences. A mentor can advise you to Browse around for the best technology and infrastructure for your company. 
Transfer Skills
New entrepreneurs have some raw skills and talent; after all, it's what someone is good at that brings them to the industry, but smart entrepreneurs have a learning mindset; they are never willing to stand still and allow "automatic pilot" to take over. Whether you want to improve your marketing skills, speaking skills, or project management skills, a mentor can help you progress. 
If you are at the beginning of your career journey, a mentor is established or coming to the end of theirs; not only do they have a wealth of skills and knowledge for your to tap into, but they can help you decide on where to focus your energies to develop the business. Use your business mentor for skill transfer, but also learn more about focusing your learning to meet outcomes.   
Motivational Support
Having a mentor in your corner is extremely motivating; not only does it motivate you to work because of the money you are spending, but they create inspiration for you and your employees. With the carrot of success in front of you and an example of how to get there in the form of your mentor, it will be hard for you to avoid getting the work done in the right way. 
Any time you hit a bump in the road, you have your mentor to lean on, simply contact them and work through the issue, helping you to gain real-world experience in the safe hands of someone who has been there before. If you want to get the most value from your mentor, why not invite them into the business to talk to your employees as well, and enhance their motivation? 
Open Communication
Working with a mentor to grow your business or develop as an entrepreneur is a professional process; you will meet with them initially for an intake interview, where you will discuss your expectations, goals, and objectives. This process puts you on the same page with your mentor and opens up clear and focused lines of communication that make growth and success efficient. 
Expect your mentor to be open, responsive, and available. Because you are on the same page with the processes, your conversations can be open and honest; they will also be productive. That said, it's perfectly fine for your communication to meander from time to time as well; perhaps you need to speak with them about personal development or another business issue.
Inspirational Support
For mentoring to be successful, it needs to be inspirational! Thankfully, the vast majority of mentorship programs are inspirational for both owners and employees. Working with a mentor gives you a first-hand account of what is possible for your business and creates a psychological road map to success. If you are underinsured with your business, it's time to onboard a mentor. 
Final Thought
If you are at the start of your journey as an entrepreneur and you haven't considered a mentor yet, it might be time to research some names in your industry. Working with a mentor is a rewarding experience for young professionals giving them an insight into what success looks like and how they can get there. Research your mentor carefully to find the best overall match. 
Join our friendly community of like-minded folks and stay up to date with the latest news and useful facts from the world of business and finance shared on my website.
You might also like