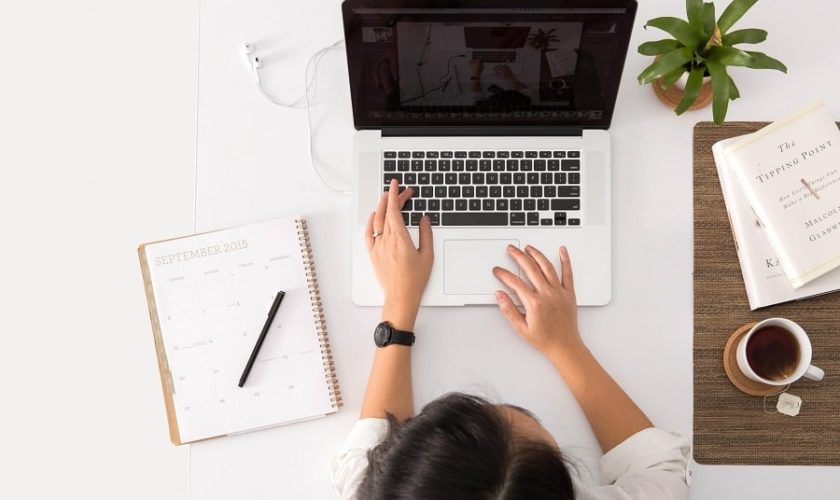 The Components of a Website That Brings Financial Success
There is no denying that the key to success lies within the Internet today. There are lots of great ways that you can make money online, and if you are looking to make the most of them, it all begins with a website.
Whether you are looking to put some money in the bank or you have been looking at homes and want a second income, the sooner that you get started online, the better. Considering that, we are going to take a look at some tips and pieces of advice that can help you to create a website that generates income.
Making Sure You Have All of the Essential Pages on Your Website
A web design company can build a huge range of pages and looks to boost your web presence and increase traffic to your site. There are some pages that are nice to have and others that are absolutely necessary as they will help increase sales. What pages are essential to your site?
There are four pages that should be included on any website. If they are, you will find that visitor traffic increases. Without them, then visitors may look elsewhere. It's true that every website should differ from the next, but these four pages are a must. What are they? Well, they are the home page, the About Me or Us page, a blog page and the contact page.
Within any website, the home page is essential because it is often the first page that visitors land on. Without it, there is no focus for the site. It is the page that needs to offer the clearest, most concise, yet informative impression of your company. The About Us page is the second most visited page. People like to know who they are buying from, and if they can learn more about you and like what they see, then they are more likely to buy from you. A blog is a great way to gain better website rankings as it changes more often than any other page on your site. It also offers visitors the chance to interact with you, and to learn more about the products and services you offer. And clearly, without the contact page, no one would be able to get in touch!
Are 404 Pages Always Going to Be a Bad Thing?
Websites can sometimes go wrong, though. Even with the best web design experts helping you, websites can still encounter problems loading on occasion. When this happens, what is known as a '404 page' may be shown. There are a variety of reasons that this can happen after your expert web design company has finished working for you. One of the reasons for a 404 message is that the page the searcher is looking for can no longer be found. This often happens when a link isn't working because it is out of date or the page it refers to has moved. For customers, a 404 page is frustrating, especially when they anticipated that page had some particularly useful information on it. If you are constantly updating your website, 404 pages are more likely to appear. Even though they aren't great things for customers to come across, you could make them look more interesting and attractive while fixing the error. This latter can be done by correcting the source link; restoring the page that has been deleted, or asking your web design team to arrange for visitors to be directed elsewhere. The best B2C and B2B ecommerce platform options will make it easy for you to deal with broken links so they don't have a negative impact on your site.
What Are Some of the Different Things You Can Do to Monetize Your Website?
Whether or not your site is going to be your main source of income, there are different things that you can do in order to monetize it. This is the case irrespective of whether you intend to sell products on your website or not. For example, one of the main ways that people make money on their website is by selling ad space to other businesses. It is up to you how you want to structure this. You could put a pay-per-click model in space, or you could simply charge a set amount per month.
In addition to this, you may want to consider implementing a guest blogging policy, whereby other brands and individuals can submit blog posts and you post them for a fee. Of course, you do need to be mindful about the sort of blog posts that you accept. You need to make sure they are relevant so that you do not end up hurting your domain rating by incorporating blog posts that are not relevant to your business.
Another way that you may want to monetize your website is by creating a membership section of your website. This can be an exclusive part of your website whereby you post extra content for members. Depending on the nature of your business, there are a lot of different ways that you can make the most of this. You could, for example, post exclusive discounts for members or video content. The options are endless, but it is a great way to make more money.
As you can see, there is a lot that needs to be considered and come together when it comes to creating a website that drives financial success and results. If you follow the tips and advice that we have provided above, you should notice a big difference when it comes to your online efforts. This can be a great way for you to make some extra income. Have fun experimenting with different ways to draw in more traffic and make more money from your website. As the Internet continues to evolve, there will be more and more exciting opportunities to make further income.
Join our friendly community of like-minded folks and stay up to date with the latest news and useful facts from the world of business and finance shared on my website.
You might also like