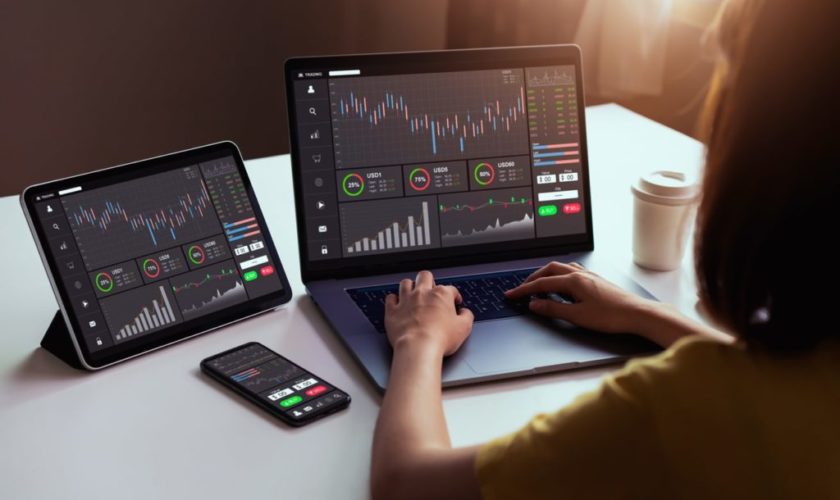 Cryptocurrency Trading From Home: How to Get Started
These days there are many different forms of financial instruments you can trade. You've got the established ones in the market such as forex, CFDs, indices, and stocks and shares. But there's one relatively new kid on the block that's taking the trading world by storm: cryptocurrency.
You'll have almost certainly heard about Bitcoin. But, there are other cryptocurrencies on the market such as Ethereum, Litecoin, Bitcoin Cash, and Ripple, to name just a few examples. If you're keen to get started trading cryptocurrencies, there are a few things you should do first before you take the hot seat. Here's what you need to know.
Make Sure Your IT and the Internet Is Working Properly
Let's face it: the last thing you want to do is start trading cryptocurrencies using a platform like Iress only to get frustrated with your PC randomly freezing or rebooting. Worse still, imagine if you try to trade, and your Internet connection goes down just when you're about to open (or close) a vital position on the market!
It doesn't matter whether you'll be trading cryptocurrencies part or full-time. What does matter is your IT systems are modern, fast, and capable of doing what is required of them.
When it comes to using the Internet, you don't need a superfast fiber connection. But, what you do need is an Internet connection that is always on, never drops out, and has a low ping rate to your trading platform.
Use a Minimum of Two Screens
It's easy to hook up a second monitor to your PC and gives you the advantage of having your trading platform open on one screen, and news updates or other important data on the other.
Being profitable at cryptocurrency trading is all about making your trading decisions with almost military precision. When you need to make time-critical trades, you just don't have the time to waste pressing alt-tab between different windows on one screen!
Work With a Reliable Trading Platform
There are literally thousands of trading platforms and brokers you can use to trade cryptocurrencies on the Internet from home. To that end, you must decide which one best meets your needs. If you're unsure how to choose the right one, here are a few pointers to help you make an informed decision:
Use a local broker. It makes sense to use a trading platform from a broker based in the same country as you for speed and regulatory reasons;
Use a trading platform that works for you. Some people prefer old-school trading platforms like the Bloomberg Terminal or MetaTrader 4, whereas others may wish to use a sleek web-based one;
Try a demo account before using real money. You need to feel both comfortable and confident with your trades, so start with a demo account before using a "live" one.
Choose a Cryptocurrency That Offers Market Liquidity
Lastly, don't choose to trade a relatively new cryptocurrency that few people know. Doing so will mean market liquidity will be low, and the market itself will be too volatile to take any calculated risks.
Join our friendly community of like-minded folks and stay up to date with the latest news and useful facts from the world of business and finance shared on my website.
You might also like