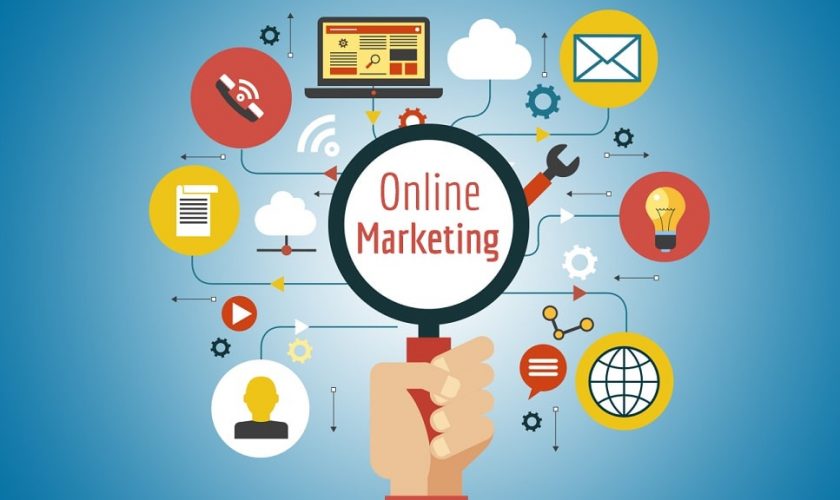 Digital Marketing Strategies: A Detailed Look Into 4 High Converting Traffic Sources
Search engine optimization once served as the primary way companies would drive traffic to their websites. In fact, the optimization of sites launched a new industry, one that ensured websites met the requirements set forth by search engines regardless of how often their algorithms changed.
However, social media is gaining ground on search engines. Publishers quickly discovered they could use these platforms to encourage people to visit their sites. Business owners need to understand how to get traffic from different avenues because internet users arrive at sites from a variety of sources.
The problem business owners often encounter is they put all eggs in one basket. When they do so, they find it only takes one thing to send their traffic into a freefall. For example, one search engine algorithm update could lead to a significant decline in traffic to the website. The business owner cannot wait until something goes wrong to take action. Natalie Coyne explains they need to be proactive. Why is this critical today?
When Google carries out an algorithm update, a business owner might find their site drops in the rankings. Moving up in the rankings again can take a few months if not longer. The business owner must incorporate long-tail keywords into the site, establish backlinks with authority, and optimize the site according to the updated guidelines.
Any site not appearing in the top three spots is missing out on traffic. Drop out of the top six positions and clicks to the website fall to under five percent. Move off of the first page and traffic from organic search engine results basically disappears. Unfortunately, making it into the top three spots remains difficult. What can a business owner do? What other high converting traffic sources can they turn to at this time?
Build an Email List
When a person visits the site, capture their email. Email remains the ideal social channel for engaging with the target audience. Men and women check their email daily, and emails come with a high conversion rate. However, the business must have an email address to interact with a consumer. For this reason, companies need to make capturing new leads a priority. How can they do so?
Offer a lead magnet that draws people in. For instance, offer a free course or provide a free ebook to those who sign up for an email list. Another option involves completing a content upgrade. Doing so can increase conversions by almost 800 percent. Finally, incorporate a lead capturing tool into your website.
When incorporating this tool, ensure it doesn't appear too quickly. Individuals prefer to spend at least 30 seconds on a site before sharing their email or other personal information. Furthermore, they don't want to see this tool repeatedly while on the site. Ensure they aren't bombarded with this request.
Use the initial email to draw a person into the site. The email needs to provide the reader with something of value. For example, the email might offer a solution to a problem the reader is experiencing. The reader will want to learn more, and relevant information that is of benefit to them will establish a solid foundation for future interactions.
Guest Posts
Guest posts drive organic traffic. However, the guest blogger must know the publication and its target audience to see great results from this technique. Choose a blog of interest to the target audience, even if the blog is for a different industry. Emphasize quality over quantity, but use this method consistently. Organic traffic takes time to build, and more guest posts means more opportunities to drive traffic to your site. Consider a content upgrade for guest posts as well as your own content to bring in more visitors.
Interviews
Larry King made his mark in the world by conducting outstanding interviews with people from all walks of life. Individuals from all over the world would tune in to hear these conversations he had with people because they were engaging and dynamic. Interview people who will be of interest to your followers and you will find that they come to hear with this person has to say. Often, they will choose to follow your site to see who you interview next or what other content you have that they may enjoy.
An added benefit of conducting these interviews is you develop relationships with the people you talk with. They may ask to interview you for their site. Thanks to the consolidated value of these interviews, companies find they generate leads for an extended period. People may come across this interview weeks, months, or even years after your conversation and visit the site to learn more.
Paid Ads
People typically don't associate paid ads with organic traffic, but they should. Organic Facebook reach continues to decline, and pages with few followers rarely see results from their organic traffic reach. Facebook ads can change this. The ads can help grow a company's email list, and ad buyers find they can select from very specific demographics for their ad. A/B testing helps ensure the right ad is displayed for the best results.
Furthermore, companies may choose to boost the posts that receive the most engagement to reach more people in the target audience. Many businesses create Facebook Video Ads and include a call-to-action directing people to the website. Native Facebook videos engage viewers and reach more people, so this option should never be overlooked.
Anyone who runs a website knows how frustrating search engine algorithm updates are. A site can be in the top three one day and drop countless positions the next because the algorithm changed and the site has yet to make the necessary adjustments. As a result, business owners are coming to the realization they must look for other sources of organic traffic rather than relying on SEO alone. Although it may take some trial and error to find the methods that work best for your site, don't give up. Spread your eggs among several baskets and soon you will see an increase in website traffic, a boost in engagement, and more. Your hard work pays off when this happens.
Join our friendly community of like-minded folks and stay up to date with the latest news and useful facts from the world of business and finance shared on my website.
You might also like