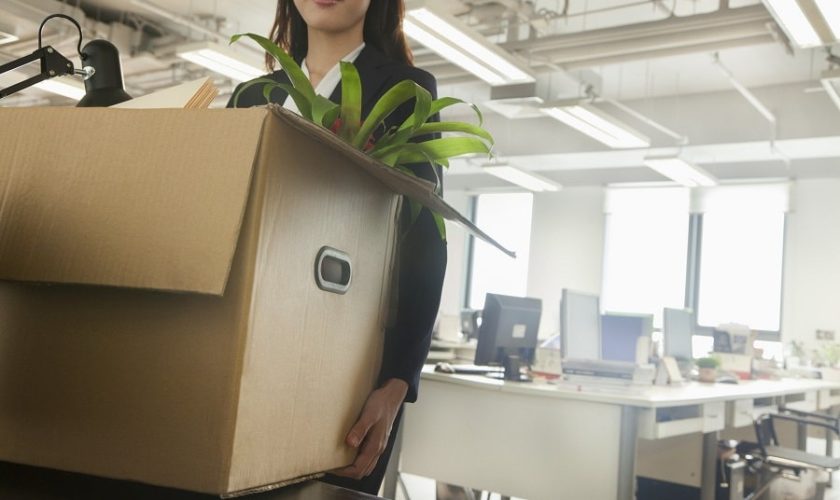 How to Efficiently Relocate Your Business
There may come a time, during the growth of your business, that it becomes clear that you need to move to a new business location. It could be that you've started your business at home, and now you want to transition into having a dedicated workspace, or maybe your business has started to outgrow the premises that you already have.
Whatever the reason, below are some tips for how to relocate efficiently and get the most out of your premises.
Think About Location
When you are choosing a new business premise, you need to think about what type of business you have and who it needs to be accessible to. If customers need to be able to shop in your store, you need to consider how much footfall you will get in the location you are considering. This is so that you can maximise the number of customers that you get; however, don't forget that footfall isn't just based on location.
It is also vital that you think about accessibility for your employees too. Are there enough places to park or excellent public transport access? It needs to be easy to get to for all of your staff.
If you receive orders from suppliers, you also need to assess how convenient or easy it is to receive your items.
Don't Wait Too Long to Move
When you start to notice difficulties with the current space that you have, it is time to start looking for somewhere else. Many businesses leave it too long and think that they can adapt and change so that they can stay in their current premises for longer.
Waiting too long could end up with employees struggling to find their own space to work, mistakes being made, and overall work satisfaction being decreased.
If you know your business is growing, it is a good idea to keep an eye on the available spaces, as one that fits your business may appear when you need it.
Set a Budget
Even if you need a bigger business space, you will need to consider what kind of space you can rent or buy with the budget you have. If your business is growing, it should mean that you will be able to increase your current rent budget so that you can afford a larger place. However, prices of premises can vary due to their size but also because of their location. This means that if you find some premises that are the right size and in your budget, you might have to compromise on the location or vice versa.
Not only are there the recurring costs that come with having a business premise, there are also the costs associated with moving and renovations. This should be factored into your budget, as you may need to buy new equipment and furniture, as well as hire professionals, such as an industrial electrician, to set things up and ensure everything already in the building is in safe working order.
Plan How You Will Use the Space
Once you have found a new business premise, you need to plan how you are going to use the space. A plan will make relocating much quicker and more efficient, as you will know where everything is going and what purpose each area of the space will have. If you don't do this, a move will be chaos and take a lot longer. The quicker you can set up the new space, the faster you can get back to work, so a plan will stop you from wasting valuable time.
It will also give you the opportunity to go through and get rid of anything that you don't want to take with you to the new space.
Planning doesn't stop with how you are going to use the space. It is a good idea to try and work out an overall timescale for things.
Check What the Building Can Be Used For
When you are finding a new business location, make sure that you can use the building for commercial purposes. Some buildings that have been used as residential properties may need planning permission if you want to use them for business.
Once a building can be used for commercial purposes, make sure that there are no building regulations that will prevent you from renovating the building into something that will work for your business. Checking these things beforehand will save you a lot of hassle, and will ensure that you don't end up renting a building that isn't suitable for your business.
Health and Safety
Your employees and everyone who enters your business must be safe. This means that you should ensure that your premises meets all health and safety standards before you allow anyone into the building.
The premises should meet fire safety regulations, with easy to reach fire exits and a proper fire escape plan. A qualified electrician should check all your electrical items, walkways should be clear, there should be nowhere that people can easily trip or fall from, and the space should be properly ventilated. Risk assessments should also be carried out so that any other risks still present can be minimised.
Inform People
One of the most important things that you need to do when you move to a new place is to inform everyone that needs to know. If you have customers who visit your store, this will seem obvious, because if you don't, your customers won't know where to go. However, even if you don't have customers entering your business premises, it is still a good idea to update any online information that tells customers where your business is based.
You will also need to inform suppliers and any other outside agencies that you may work with.
If there is going to be disruption to your working days that will affect any ongoing work, it is essential that you let clients know so they will be aware of the interruption and when things should be up and running again.
Join our friendly community of like-minded folks and stay up to date with the latest news and useful facts from the world of business and finance shared on my website.
You might also like