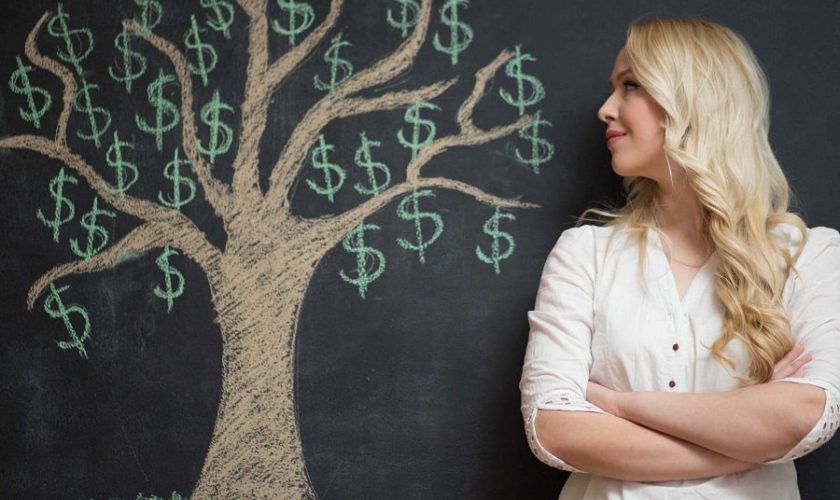 Get Your Side Hustle on With Some of These Options
There have been a lot of talks over the last few years about how you can supplement your regular income with a side hustle – but many people are finding one small side hustle is turning into full-time jobs with limitless earning potential. 
Is it easy to do? Not always, but once you have had it as a side hustle for a while, you might be ready to make the switch. 
A side hustle should be something that you can fit around your life and doesn't take up too much time or cost you too much money to get off the ground. A few hours a week could be all you need to build your business. 
Some side hustles are more recommended and covered than others, but that is because they have a high track record of supplemental income. 
Can You Make a Lot of Money From a Side Hustle?
A side hustle income can vary based on what you are doing, where you sell your services, and the time you have to spare to put into it. You might only want to make $50 extra a week, but it is possible to see 10s of thousands a month instead. 
Many side hustles will need you to build an audience of followers who help amplify your content through sharing and engagement. Others will just need time spent on marketing to get the word out about your services. 
Side Hustle Ideas With Low or No Cost
Digital Products
If you are creative and can think up many helpful things for people to use, digital products are a great way to make some income. With digital products, you only need to create it once – and then spend the rest of the time focusing on selling it. There are a few popular items that you could start with: 
Organization lists and checklists

Posters and prints 

Unique diary pages 

Printables for homeschoolers 
T-shirts
Perhaps you want to create a physical product but don't have the space or the cash resources to make that work from home. While there is a lot to be said for having full control over your products in the early days, a printing company can handle 90% of the hard work – all you'll need to do is design and market. 
Custom Tee Shirts can be a great way to have a product that you don't need to cover the printing and materials cost for. 
Vlogging
You might not think what you do daily interests people, but you'd be surprised. Grocery shopping, daily routine, cleaning, and some of the content that is heavily consumed online. You could choose to do short TikTok, Instagram Stories, or the original YouTube option. 
With a few thousand subscribers and people regularly watching, you can make a few hundred dollars a month. 
Creating video content can be one of the most time-consuming options, but it can also be the most fruitful. Once you have an audience, you can use your channel to promote products, do reviews, and more. 
Receiving products for review or heading to restaurants and on vacations can be more beneficial than just money – because they can add to your lifestyle in a positive way.
Blogging 
Blogging has been around for more years than people realized, and originally it was web logging and most often used as an online diary. But not some of the most visited websites on the internet are blogs! Many bloggers start off by sharing their lives and what they do or what they are good at. 
There are many ways for bloggers to make money: 
Guest posts

The blogger writes sponsored content

Reviews for restaurants, travels, and more
Some spending is required here; you must choose a good host and buy your domain. Most bloggers that become a very successful post in a niche that they care about, and more than that, they make sure that there are supporting pieces of social media for every piece of content they put out. 
Social Media Management 
If you have a flare for content creation and love social media, then there is no better role for you than a social media manager or social content creator. There are many different configurations for this one. For example, you might just create batches of content and not be the one who uploads it – or you might handle the whole account along with engagement. 
Both large and small businesses will employ social media teams or a single manager to ensure that their accounts are fun, informative, highly engaging, and support the customers' needs. 
Each type of social media account will serve a different purpose – some might be for raising visibility, while others will be for customer support. 
You will most often be required to work just a few hours a month. They may have an in-house writer who creates the written content, while you will need to create the images and post them to the social media channel. 
Alternatively, smaller companies often prefer to have a single person who creates the social media plan, the content, the images, and posts and handles engagement too. 
If you like the sound of social media management, getting familiar with some of the social media management tools is worthwhile. 
Writing
You might not think you have the skills to write content – but you might be surprised! After some practice, you might find that you have a natural tone and style – and there are many different companies that would love to have you writing their content. 
There are many different forms of writing when it comes to working online: 
Short things like social media content

Taglines

Blog posts

Whitepapers

Scripts

Guest posts 

News articles
You can find clients on Upwork, ProBlogger, FlexJobs, and LinkedIn or by pitching directly to the company you want to write for. 
Sell your handmade goods.
While not everything needs to be a job, you might be stacking up the crafts you make thick and fast – and it might be time to consider selling them. For example, if you love to make earrings, and you have given some to everyone you know, and then the people they know too – it might be time to sell some. 
Facebook Marketplace and Instagram are great starting points, as you can sell through them and are perfect for selling products. 
This can be a cheap enterprise since you are already creating the works; all you need to do is take some time to share them online. 
You can sell your goods through Etsy or set up a website of your own to share your wares. 
Courses 
If you have a particular set of skills that you can teach to others, you can create and sell courses and ebooks online. The great thing about courses and eBook guides is that once you have created them, you will just need to update them every once in a while so that they stay current – and you can have them for sale on many different platforms. 
Alongside the course, it is a good idea to build a website and your social media to help position you as an expert so that people are more likely to look for things you have written or created. 
You might be thinking about the market that you want to sell to, and often it can be more beneficial to get fewer sales at a higher price: Breaking Into The Luxury Market: Strategies For Building A Successful Business. This means you will need to put fewer hours in to make a higher amount of money, and over time keep the hours low but switch to make your side hustle your full-time gig. 
Join our friendly community of like-minded folks and stay up to date with the latest news and useful facts from the world of business and finance shared on my website.
You might also like