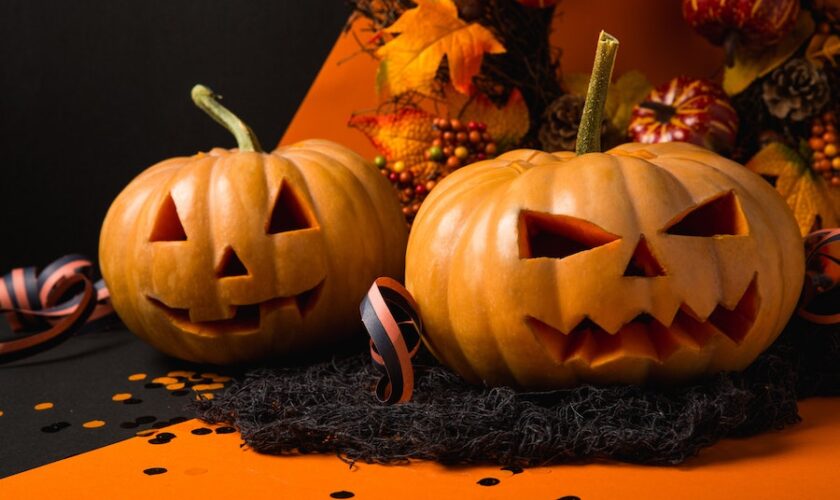 Halloween and Christmas: Use the Upcoming Holidays as a Marketing Boost
Everyone loves holidays, and as marketers, you should use them as an opportunity to grow your business. You could even say that the current state of our society is based on a constant stream of holidays: from Valentine's Day to the Super Bowl, everyone has their own version of a special day that needs to be recognized with gifts and activities. 
With the right planning and execution, using holidays as part of your marketing strategy can be an excellent way to generate new leads and drive traffic to your store or website. 
Why You Should Use Holidays in Your Marketing Strategy
For decades, businesses have used holidays to increase sales and drive more foot traffic to their storefronts. It's nothing new, but it has become even more relevant as marketing trends have shifted toward digital and social channels. With the rise of things like Black Friday and Cyber Monday sales, holiday marketing has become firmly embedded in people's shopping behaviors. 
If you're looking for ways to drive more sales to your business, holiday marketing can be a great way to achieve that. There are a number of reasons why it's such an effective marketing strategy. 
First, holidays tend to inspire certain feelings in people. Whether it's feelings of nostalgia, excitement, or even just feelings of goodwill, holidays are typically times when people are more likely to shop than usual. You can use those feelings to inspire your customers to make purchases. 
Second, holidays have built-in audiences. Whether it's the Super Bowl or Valentine's Day, millions of people will be celebrating that day. You can capitalize on that and use the opportunity to promote your brand and products to a captive audience.
Halloween: Scary Good for Your Marketing Strategy
If you are a B2B business, you might not think that Halloween is a great opportunity for marketing your brand, but it's actually a perfect fit for many business categories. Apart from the obvious Halloween costumes and decorations industry, Halloween is also a huge deal for retailers that sell candy, costumes, and even decorations. 
It is estimated that Halloween spending will reach $9 billion in 2018, up $300 million from 2017. This is a huge opportunity for your business to get a piece of the pie. Even if you don't sell directly to consumers, there are still plenty of ways to get involved with Halloween as part of your marketing strategy. 
Halloween should be used in your marketing strategy, regardless of your industry. Use the colors, free halloween images, and linguistics of halloween to catch clients or consumers' interest. Use this holiday as a chance for special offers that tie to the holiday.
Christmas: The Most Wonderful Time of the Year (to Market)
Christmas is perfect for a B2C business. Whether you sell products directly to consumers or to other businesses, Christmas is a magical time for marketing your brand. But it's not just about Christmas. 
The holiday season leading up to Christmas is known as the most profitable time of the year for retailers. This is because retailers and ecommerce brands typically have a huge marketing push during that time. They have special promotions and deals, and they run special advertisements to drive more sales. 
Because of all the extra marketing, more people are going online to shop, which means more foot traffic to your website. If your business sells directly to consumers, you have plenty of opportunities to get involved with Christmas as part of your marketing strategy this year. 
If you are B2B, look to retail and learn from their marketing strategy. Christmas brings gifts for all businesses when it comes to marketing. 
Join our friendly community of like-minded folks and stay up to date with the latest news and useful facts from the world of business and finance shared on my website.
You might also like