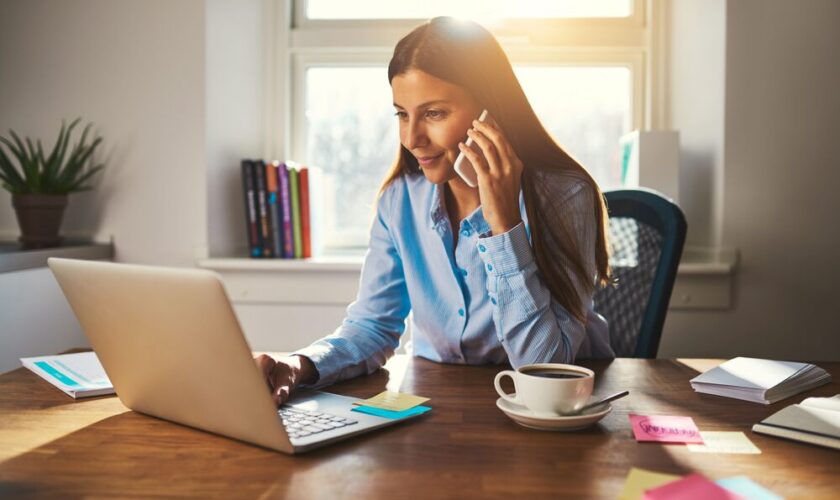 Are You Considering Joining a Franchise? Here's How to Choose the Right One for You
When compared to starting a business from scratch, purchasing a franchise is a simple and cost-effective approach to get started in business and increase your chances of success. Our guide will assist you in selecting the most appropriate franchise for your requirements.
The abundance of franchise opportunities available, ranging from fast-food restaurants to a dryer vent cleaning franchise, might be overwhelming for some people. Furthermore, because each franchise necessitates a different amount of financial and time commitment, selecting the best franchise for you might be difficult.
Choosing the perfect franchise involves more than just weighing financial and market considerations. Pick the franchise that best suits your attitude and approach to working. For example, running a fast food restaurant is vastly different from running a children's music class. An expensive mistake in selecting the wrong franchise can be avoided by taking the time to analyze the aspects that will contribute to your company's success.
The stages that follow will assist you in narrowing down your alternatives and selecting the ideal franchise that best meets your working goals.
What do you hope to get out of a franchise?
Think about what you want to accomplish by investing in a franchise business. Are you looking for a part-time job or something you can perform as a pastime to supplement your income? Alternatively, will it be necessary to replace your wage as an employee? Perhaps being the owner of more than one franchise is something you have always wanted to do. When answering these questions, be completely honest with yourself; once you have determined what you want to achieve, choosing the ideal business will be much easier.
How much money do you need to put into a franchise to get it off the ground?
The franchise opportunities that are accessible to you will more than likely be determined by the amount of money you have to invest in them. When creating a budget, be realistic about your spending. As with most businesses, it will take time for a franchise to become lucrative, so be sure you have enough money to last you until then. In order to raise capital, you need to speak with a lender who is experienced in the field of franchising.
How much are you willing to take a chance on?
It is important to consider the level of risk you are comfortable with, since this will assist you to dismiss some franchise options. If the franchisor goes out of business, your company will suffer as well. If you are averse to risk, you may favor a long-established, well-known company over a brand new franchise, despite the fact that the latter promises a higher return on your investment.
How much of your time are you willing to devote?
It is critical to choose a franchise that is appropriate for the part you want to play. Only a few franchises allow you to be an absentee owner and hire employees to run the day-to-day operations; the vast majority of franchises require you to be present on a daily basis. Consider your family and other obligations, as well as the number of days and hours you are willing to put in at work. Franchises, like any other business, may necessitate the dedication of their owners to long hours in order to achieve success. If you decide that you just want to work Monday through Friday, 9 to 5, you will be unable to pursue numerous retail and service franchise options.
Do you have an exit strategy?
This question, which is sometimes ignored by prospective franchisees, can be critical in assisting you in selecting the most appropriate franchise. The majority of franchise agreements are for five years with two automatic renewals, while others are for ten years, and certain large food franchises with physical locations, are for twenty or twenty-five years. Do you intend to manage the firm for a short period of time before returning to paid work or pursuing another career path? Alternatively, are you looking to establish a firm over a period of several years? Because there are frequently limits on the sale of a franchise, answering this question will assist you in avoiding future difficulties.
Where do your strengths lie?
The most successful franchise owners work on the tasks that interest them and look for ways to delegate or outsource the tasks that they are not very excellent at or do not have the time to complete themselves. It is not required to be an expert in every subject area. Make no apprehensions about delegating jobs to staff or even outside organizations that handle things such as accountancy or bookkeeping on your behalf.
What kind of role do you wish to have in the company?
It is possible to own a franchise in one of two ways: as absentee owners who hire personnel to operate the business on a day-to-day basis, or as owner/operators who are actively involved in the day-to-day operations of the firm. Before you even consider purchasing a franchise, figure out what you envision yourself doing on a daily basis. Various chances are provided by different franchisors: Some companies provide specific, hands-on positions, while others provide management opportunities. Before getting into a franchise agreement, it is critical to determine which option is the most beneficial for you.
How much support does its parent company offer?
The amount of support you receive from your franchisor can have a significant impact on the culture of your company. Participating in regular networking events, having a 24-hour helpline, and receiving monthly visits from a dedicated franchise manager can all assist to promote a collaborative and team-oriented environment in the workplace.
If, on the other hand, you are a seasoned business owner with decades of industry knowledge, you may not feel the need to solicit quite as much assistance. When choosing a franchise, you may get a clear idea of the culture you want to be a part of by determining the level of assistance you would like to receive from the company.
Join our friendly community of like-minded folks and stay up to date with the latest news and useful facts from the world of business and finance shared on my website.
You might also like