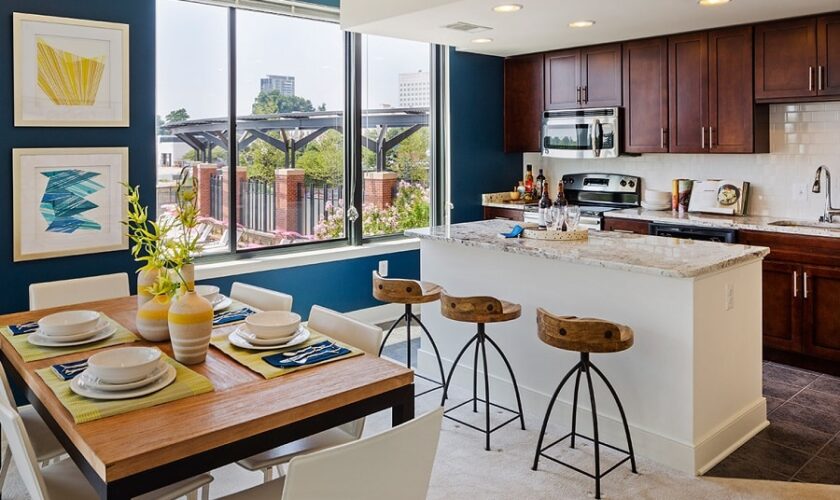 4 Options to Add Extra Space to Your Home
Did you know that the average home in America is about 1,600 square feet? That's not exactly a small space. However, home extensions and increasing square footage have always been something homeowners undertake as their lives, and living requirements change to allow them to carry on living comfortably in their homes.
If you are looking for ideas on increasing the space in your home and adding to your property.
Add A Kitchen Extension
If you have a small kitchen, the best thing you can do is add an extension. This is the first step in most home extension projects, as it allows you to create an entirely new space in your home. Kitchen extensions are incredibly cost-effective, and there are several ways to complete the project. You can, for example, extend the walls of your kitchen and add a new floor and ceiling. This is great if you want to create an open-concept kitchen, as you can use the wall to create a divider between the living area and the kitchen. There are other benefits to extending your kitchen walls. You can increase counter space, which is excellent if you have a large family and like to cook in bulk. 
Add A Granny Flat
A granny flat is a small secondary residence typically built at the back of your house. Granny flats have several benefits and are a great way to add extra space to your home. Be it to allow older teens more privacy and autonomy to let the rest of the family use the room freed up. Or you can house elderly relatives or guests who come to stay with you. A granny flat could be the cheapest way to extend your home if you have a large backyard. Alternatively, you can custom design a granny flat with experienced contractors such as A1 Granny Flats to allow you to rent out the space for additional income.
Loft Conversion
You can convert your home into extra living space if your home has a loft. Loft conversions are a great way to add storage space and create additional living space. If you have the headspace, you can use a loft conversion to create a private primary suite with an adjoining bathroom. It can become a work office, home gym, children's playroom, or great storage space, depending on the size and height of your loft.
Convert The Basement
It might make sense to turn a basement into extra living space if you have a basement. Converting your basement into a living area has several benefits. You can add additional bedrooms, turn your basement into a home office, or even turn it into a recreation room for the kids. Before converting your basement, you'll want to ensure it's code compliant. You'll also need to factor in the cost of building permits, and you might also need to hire a contractor to do the work. Converting the basement is a great way to add extra space to your home, but it's not the cheapest option. You can expect to spend anywhere from $10,000 to $50,000 to convert your basement.
Conclusion
 Whether you want to add a kitchen extension or convert your basement, there are plenty of ways to add extra space to your home. And remember that you don't have to break the bank to add more space to your home. However, any permanent changes you make need to be carried out expertly to avoid damage to the structure and to help you maximize the use of space and value of your home.
Join our friendly community of like-minded folks and stay up to date with the latest news and useful facts from the world of business and finance shared on my website.
You might also like