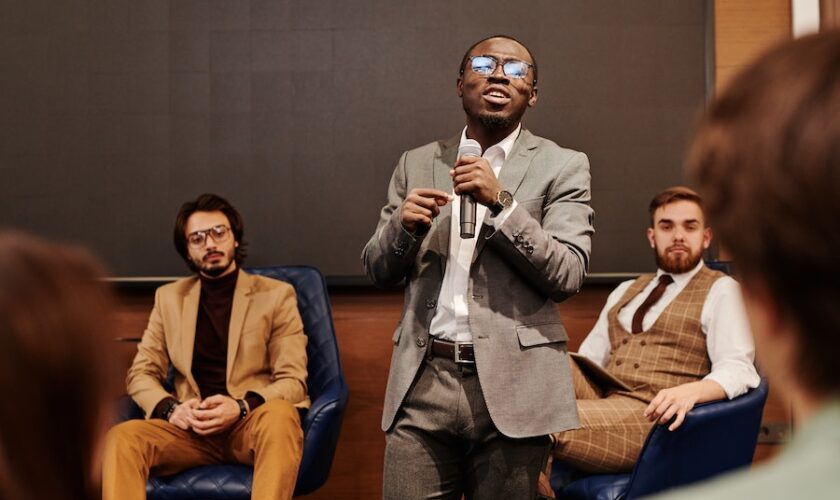 How to Run a Safe and Successful Event for Your Business
One of the most exciting things that a business owner may get to experience is getting the opportunity to create an event. Who doesn't love events? While it's up to the business owner and how they want to run an event, one of the biggest and most important things that matter is the safety of the attendees. 
Thanks to COVID, this is now one of the biggest concerns. So, how can you ensure that this event will be a success? Better yet, how can you ensure that everyone will feel safe? Well, here is everything you need to know about running this event successfully so your business can continue running smoothly!
Require a COVID-19 Test or a Proof of Vaccination
If you're hosting an event where you expect people to gather, it's important to require attendees to have a COVID-19 Test or Proof of Vaccination. This way, they can feel more confident and comfortable at the event. Sometimes, you need to quickly see the vaccination card of the people attending the event. But you can always take it up a notch by also having a hand sanitizer dispenser stand at the entrance of the venue and inside the event space too.
Have a Fire Extinguisher
Every venue should have a fire extinguisher on hand. They can be used to fight smaller fires in the workplace or to protect evacuation routes in the event of a larger one. Make sure your employees are trained on how to use a fire extinguisher. They also need to know the correct way to approach a fire and determine when it is safe to evacuate. For the most part, you shouldn't have to worry about this because nearly all physical buildings are required to have this.
Hire What You Need
You don't need to spend a fortune. You just need to ensure you have what you need to make the experience pleasant for your guests. This is where leasing and hiring come in. For example, your business doesn't need to invest in wireless microphone systems. So hire these instead. Plus, some services will also provide technicians to help you set them up. This way, you minimize the possibility of something going wrong at your indoor or outdoor event.
Have a Back-Up Plan
Sometimes, things will not go right when you're trying to host an event. It's not great, but this is the reality for every business owner. Also, every business owner knows that they're going to have to be willing to be flexible too. This means you must be open to last-minute changes and always stay flexible. Always make sure to have a Plan B; if there isn't a Plan B, then there is a chance that your event will not be successful, or it can just go horribly wrong.
Have a Medical Team
Depending on the type of event you're hosting, such as a large party or even something physical like a 5k running a marathon, why not consider this? Not every event will need medical staff on hand, but if you're throwing something huge with more than 100 guests, this could be very beneficial. It will allow people to feel safe knowing that if anything happens, trained medical professionals will be there to step in.
Have a Follow-Up Survey
A follow-up survey is a good way to measure the effectiveness of your event and learn how to improve it in the future. It also helps you avoid any security concerns and ensures that attendees feel safe while attending your event. The key is to send the survey right after your event. This will give customers a fresh experience, and they'll be more likely to answer questions and provide in-depth feedback. This feedback will let you know if you need to take the same measures or go the extra mile when you create another event.
Join our friendly community of like-minded folks and stay up to date with the latest news and useful facts from the world of business and finance shared on my website.
You might also like