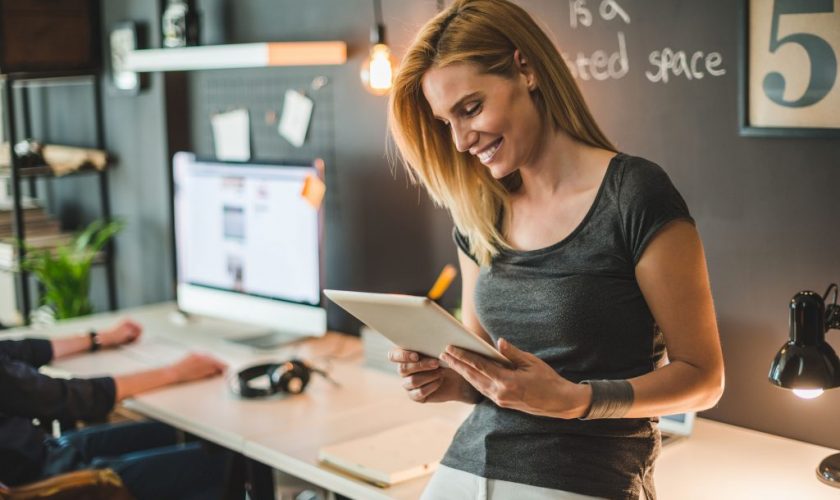 How to Set up a Small Business Network
A small business network is critical for the success of your business. A small business network is made up of many devices that need the internet to work. This network is the lifeblood of your business as it allows you to communicate not only with your customers but with your employees as well.
Communication is essential for the carrying out of day-to-day activities. Every computer that is in your network has unique functions.
You must understand what your business needs as it relates to cable connections, servers, routers, hardware, and software. Here are some things you need to think about when setting up a small business network.
What Do You Need
Before you set up any kind of network you need to know exactly what you need. Taking the time to ask yourself a few pertinent questions makes the task easier.
Think about how many computers printers and other devices you need to connect to your network at any given time. What kind of software do you run on your computers? How many files will be shared monthly?.
Take some time to think about how much wireless coverage you will need, and whether or not you will be using Wi-Fi and ethernet services. There is more to consider of course, but these are the basics that should get you started on discovering your needs.
Decide on the Hardware
The best approach and one that many businesses use is to implement a wireless and wired network. If your employees stay at their desk all day and use a computer then a wired network will work well for your business. Always ensure that you get professional network cabling services to set up your network.
A wired network is not set up for laptops and any mobile devices you may use. You will need to set up a wireless network for this which means you're going to need a router. One of the major things you need to ensure is that your Wi-Fi signal is in a good location.
To keep your wireless network secure you should change your Server Set Identifier (SSID) password every three months. If you offer free Wi-Fi to your customers make sure that you have a separate Network for your customers and employees.
Install a Firewall
A firewall should be set up as part of your basic protection plan for your business network. Firewalls are designed the block anybody who's trying to gain unauthorized access. However, the firewall still allows outward communication.
Even if your business is very small you still need to use a firewall. These days cybercriminals aren't just targeting large businesses they are targeting small businesses as well. Make sure that you plan for these types of attacks ahead of time.
A breach in your security can mean that not only your business information is compromised but your customer's information as well. This can cripple your business for months, or put you out of business altogether.
Most routers that are designed for businesses have firewall functionality within them. If you have a router make sure that you look carefully at the model and ensure that your software is updated.
In most cases, the built-in firewall that comes with the router will help your business but this is dependent on the settings of the firewall. You must keep your software updated at all times.
Securing Your Network
As mentioned before cybercriminals are always looking for ways to get their hands on sensitive information so that they can carry out illegal activities that will profit them. To prevent this from happening you need to ensure that the software on your computers and the passwords that you use are always up-to-date.
Ensure that you download the latest version of any software that you use on your computer network. This is not something that should ever be put off. Usually, when the software is updated it is because vulnerabilities have been discovered or a new feature has been added that will help to not only enhance the software but the security of it as well.
Grow Your Business
There can be no doubt that you want to make a profit from your business. This is the bottom line. However, to reach this goal, you need to make sure that your software and hardware are secure.
These are the lifeblood of your business and they help you to network with your employees and customers as well. Always ensure that you secure the best hardware and software that you can to grow your business.
Join our friendly community of like-minded folks and stay up to date with the latest news and useful facts from the world of business and finance shared on my website.
You might also like