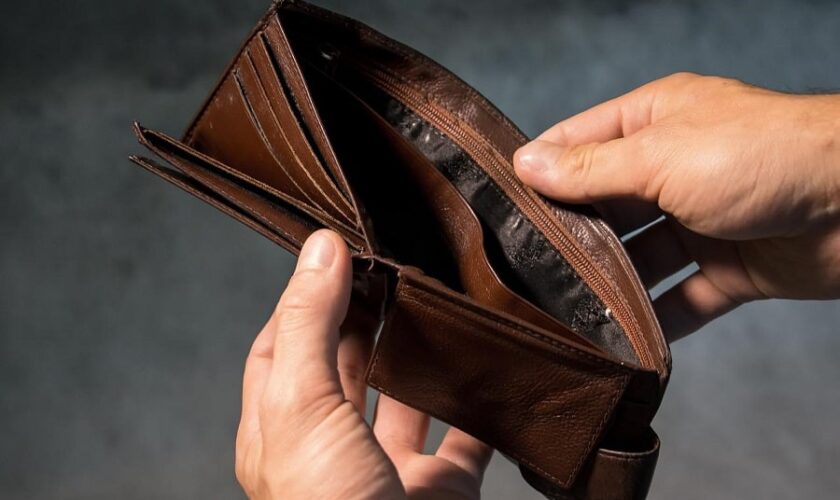 7 Smart Money Moves to Safeguard Your Future
Money management is a crucial skill for every individual, even more so in today's post-pandemic world. Over 114 million people have lost their jobs, and many others were compelled to start new careers and upskill to remain relevant within the job market. According to a study by Pew Research Center, about 41 percent of adults in the United States face challenges paying their bills. Therefore, now more than ever, it's crucial to manage finances and expenses efficiently. However, this isn't always an easy task as it requires a significant amount of time managing your debts, and consistent efforts to build savings and investments. Here are some smart money moves you can make today to help you safeguard your future. 
Talk to a Financial Advisor
Effective money management thrives on the financial knowledge a person can acquire in a given time. This knowledge is important regardless of your investment choices or financial volume. Unfortunately, not everyone can retain financial terms and concepts like estate planning and risk management. Others might be pressed for time and may not be interested in adding more load to their already busy schedules. 
In such cases, the best money move to make is to contact a financial advisor to help you leverage your financial assets and maximize your returns. Financial advisors are well-trained to interpret changing financial trends, review your financial history and protect your finances. 
With these insights, they can determine the best products and places to keep your money to sustain its value and make your money work harder for you. 
Become a Passive Income Earner
Adding a new line to your CV can be a sure-fire way to financial freedom. However, we are all limited by the amount of work we can do every day. Consider passive income sources stock dividends and royalties rather than choking your entire day with work. 
As the digital economy booms, more opportunities emerge for digital creators to leverage their creations for passive earnings. Focusing on hobbies like photography, content creation, and other creative income sources can be a smart way to make money in today's economy. 
The best part is that you don't need to be in a specific country to make money from your work. Licensing and freelancing can put your output on a global scale, exposing you to world-standard pay rates. 
Another opportunity to become a passive income earner is to invest your money in something such as real estate. Just make sure you know what you are doing and educate yourself on the matter first. For example, here you can learn more about your options and review the DiversyFund lawsuit prior to making any moves or critical decisions about how you want to invest your money. This will give you a better chance of securing a bright future for yourself. 
Compare Prices and Background Check Before Purchase
Many shoppers believe that buying a product for lesser than the popular price means the product is inferior to higher-priced options. But that's not always the case. Vendors consider several factors in pricing their products.
For instance, you're likely to get a bottle of cola at a higher price in a bar than getting it from a drinks depot. When you enter a bar, you're not charged directly for the space, nice architecture, electricity, and everything contributing to the beautiful ambiance you enjoy. 
However, bar owners can hike up prices of products to make up for these expenses. For this reason, the best way to get the best deal on any product on the market is to compare prices from multiple vendors. Additionally, shopping in bulk can be a smart money move to cut down on your shopping expenses, 
Go Digital With Financial Tracking
Working with a personal budget involves consistent tracking and tweaking. Luckily, tracking your budget and expenses has become easier than before using expense tracker apps. 
These apps automatically record your expenses and generate reports frequently to help put your fiance in order. Some of these apps may come with periodic charges depending on the features you require. However, most of them are free, and you can assess user reviews for the best expense tracker on the app.
Create a Realistic Budget
Getting ahead of your finances requires you to be prudent with spending which means cutting back on impulse buying. For this reason, it's essential to prioritize your expenses, setting your most important expenses before considering luxury items. The best way to discipline yourself as you spend is to plan your income and expenses with a budget. Many people avoid developing personal budgets for their expenses because they're afraid it may cause them to become tight or stingy with their money. 
However, budgets do more than merely cut back on your expenses. Creating a budget can be a vehicle to achieve your financial goals and monitor progress as you advance through the year. You can begin the budgeting process by calculating your income across all revenue streams. After, list your expenses according to broad categories like utilities, food, and other payments recurring throughout the year. It can help you distinguish between fixed and variable expenses.
These sections are the most crucial comments on a personal budget. Feel free to add and remove more based on your template and unique financial needs. Making a budget has become easier with the numerous budgeting and financial apps on the internet today. Alternatively, you can opt for an established spreadsheet template and tweak it to suit your personal budgeting style.
Protect Yourself Against Financial Fraud
Online shopping is a hotspot for many fraudsters and false billing schemes. Based on a Better Business Bureau (BBB) survey, over $140 billion has been lost due to false billing, with a median loss per victim amounting to about $140. Women aged 30 and above constitute about two-thirds of these online shopping victims. False billing scammers use deceptive tactics and fake stories to con their victims. It can be your favorite celebrity backing a new anti-aging product or a weight loss newsletter. 
When shopping online, one thing to know is that a free trial is not as free as they claim to be. Someone always pays, and the right question to ask is whether that someone is you. 
Subscribing to ads without due diligence can be the fastest way to lose money to unauthorized credit card charges. 
Cushion Your Life
Accidents and other unforeseen circumstances are inevitable. Therefore, It's crucial to be future-focused as you work and invest in multiple income streams. Opting for insurance packages can be a smart way to save you from out-of-pocket settlements when such unforeseen circumstances happen. 
So there you have it. Putting these smart money moves into action, is sure to significantly impact your financial health regardless of how much you earn. 
Join our friendly community of like-minded folks and stay up to date with the latest news and useful facts from the world of business and finance shared on my website.
You might also like