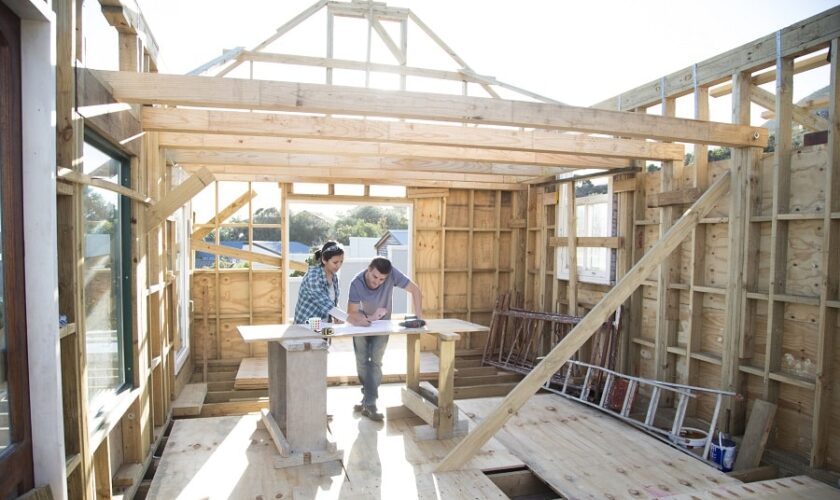 Things You Need to Know About Building Your Own House
The idea of building your dream home from scratch is amazing. Right? Having full creative control and curating every detail of your forever home sounds dreamy. No more compromising on decor aspects you hate; no more wishing your home could be different. Building a home is a beautiful experience that everybody wishes for.
There are aspects to building your own home, though, which many don't consider. Building a place from scratch requires many different factors to simply buying a pre-existing house. Here is all you need to know about building your own house!
Finding a Trusted Company
Entrusting a contractor with your custom house design is a very big step. This company will guide you through the entire process, from the initial architectural designs to physical construction. Ensure you meet with the company representatives many times before you proceed, and outline your needs in great detail.
Once you begin constructing your home, this partnership is set in stone, and very difficult to break from. Make sure you're one hundred percent sure and confident in your decision before you take the plunge.
Talk Openly About the Money
Whether you are the sole leader of this project or deciding to build a house with your partner or spouse, you need to be honest about the money. Building a home is more expensive than buying one, of course.
This investment takes a lot of hard-earned money, so when you do find a company you wish to partner with for this project, be honest about your budget. Discuss the initial costs, and then maintenance costs thereafter, and work out if this investment is something you're ready for.
Playing the Waiting Game
When you buy a home, you can make the offer and move in the next week. It's that simple. Building one, on the other hand, is a serious waiting game. When you begin the project, you have to be prepared to wait for up to a year, sometimes more, from start to finish. That includes design, planning permission, construction, and interior design.
When you decide to embark on this amazing journey, ensure you're in a position to wait out this period of time. Impatience gets you nowhere, and building a beautiful home takes time and dedication.
Thinking Long-Term
When building the home of your dreams, it's easy to become caught up in the 'now'. But of course, things change, and in the future, you may wish to sell the property you built from scratch. When this happens, the value of your house will be determined.
When you're building your house, you need to think long term. How high will this house value in the future? Is this location attractive and viable? Is this house suitable for people other than myself? These are all questions you must ask yourself before you begin your project. Understanding the features of your new home which will make it easy to sell in the future will benefit you and your family in the long run.
Join our friendly community of like-minded folks and stay up to date with the latest news and useful facts from the world of business and finance shared on my website.
You might also like