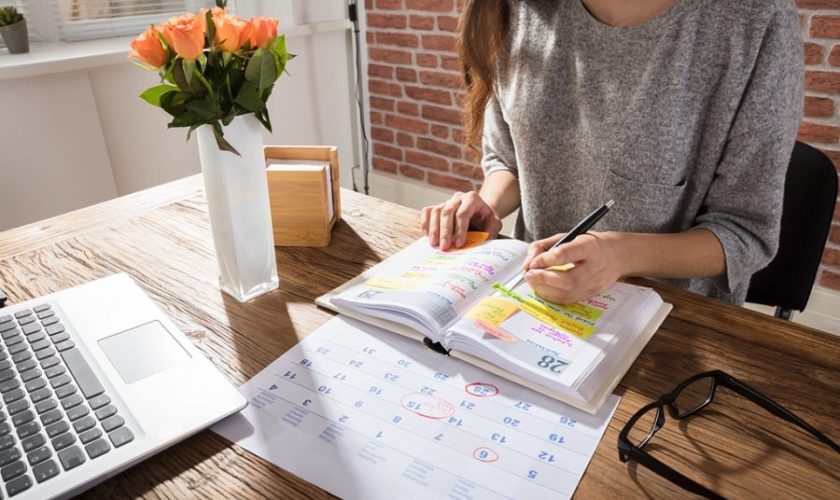 9 Tools to Get Your Business Organised
Posted in
Business
on January 15th, 2020
When you're running a business, it's critical to manage your time as efficiently as possible. If every minute is used productivity, you'll ensure to always get the most out of your working day. Time management can be improved via excellent organisation and the automation of tasks as appropriate. To help your company on it's journey to organisational success, these eight tools have much to offer.
#1: Asana
Asana is an increasingly popular piece of project management software designed to help your company stay focused and achieve your goals. Asana helps you to get organised by assigning tasks, setting deadlines, and collaborating together on a single digital platform. Asana allows you to design plans for your projects visually so that it's easier to get an overall picture of your priorities. Asana provides a timeline so that it's simple to monitor how the different elements of your project align together. There are plenty of handy integrations so you can easily incorporate other digital tools that you are using. With this tool, you'll access some excellent features such as handy notifications and reminders, email bridge, search views, and sectioned projects. Asana also incorporates popular features such as Gantt Charts and Kanban- style boards.
#2: Airtable
Airtable is a platform designed for your database management needs. With Airtable, you can get your projects, ideas and content organized into a neat and workable system. Airtable works in the same way as a spreadsheet, yet it is more efficient due to its capabilities as a database. The software allows you to link info from different databases so that you can access all that you need at the same time. Airtable is made up of many field types, including barcodes, checkboxes, and attachments. It's simple to set your desired permission levels so that the correct users have the right access. Other features of Airtable include customized views, email integration, linking between tables and records and viewing snapshots. When you make the best use of your data, you'll gain valuable insights to improve your processes.
#3: MindMeister
MindMeister is a mind mapping tool that allows teams to share ideas seamlessly. For a great collaborative platform, MindMeister is ideal for project plans, brainstorming, organising meetings, and more. One of the top features is the online mind map editor. This online-based editor allows users to design and share content inside the web browser. With this feature, you can customize mind maps using a variety of themes to suit your brand. All of your content is easily accessible via the cloud from any device. MindMeister also offers useful features such as mind map presentations, publishing and embedding, and simple imports and exports. When you utilize the best tools for ideas, you could stand to improve creativity levels. Tools like Mindmesiter can work wonders in helping you to engage your team.
#4: Nimble
Nimble is a great piece of CRM software to help your company build the best relationships possible with your customers. Nimble places your communications and contacts within one platform along with a calendar. The software takes info from social sites such as Twitter or Facebook and then links the info to your company contacts. Nimble allows you to set reminders and highlight important info and messages. There's reduced data entry because the app automatically fills in contacts for you. You'll also find features that allow you to analyze keywords and key topics. Nimble permits you to create categories with easy searches and tags as well as track your sales pipeline. CRM software allows you to provide an enhanced customer experience which consequently improves your reputation overtime.
#5: PerfectForms
PerfectForms is an online platform for creation; the focus is on organising workflow and business processes. Using PerfectForms, you can use HTML online forms as opposed to traditional procedures. With this platform, you'll improve both compliance and levels of accuracy. PerfectForms permits users to design their own company forms based on their needs and preferences. Design processes include the ability to control how forms send notifications and use data. Some of the best features of PerfectForms include the visual designer, simple data sharing, and excellent reporting capabilities. You can easily embed forms into apps or websites plus make use of a simple drag and drop function throughout the platform.
#6: Zapier
Zapier is a platform that connects various different apps together. With Zapier, you'll increase productivity by automating workflows. The platform automates your tasks via creating something called 'Zaps.' These Zaps are essentially a blueprint for any repeated tasks. By using Zaps, you don't have to open a variety of different apps to complete a task. You can permit apps to open automatically and conduct a given task without your input. Using Zapier allows you to remove your dependency on developers (to build your integrations). Zapier also comes with many integrations so that you should be able to use it easily with your current infrastructure.
#7: ProofHub
ProofHub is a nifty project management tool that enables your teams to meet deadlines with ease. Within ProofHub, you can digitally share notes, create to-do-lists, deploy Gannt charts, and more. There's a handy proofing tool that helps aid the finalizing of documents. ProofHub can easily be synced with Outlook or Google Calendar for maximum productivity. Some other useful features include reports, security options, milestones and events, chats, and easy workflows. Once you start using ProofHub, you'll notice an improvement in the efficiency of your projects.
#8: Sling
Sling is an excellent platform for both scheduling and communication. There are various aspects from messaging and newsfeed to managing tasks and shifts. With Sling, there's no more worrying about the technicalities of full time vs part time work hours. For managers, calculating working hours can be an arduous task, yet Sling can improve efficiency and ease the pressure. Sling works to simplify the process of implementing schedules as well as allowing for clear communication between you and your employees. Within Sling, you'll find an easy to use interface to organize or rearrange your shifts. They'll be no need to worry about errors in shifts again! It's simple to see exactly when your employees are available and deal with time-off requests. The platform offers plenty of benefits and features from shift alarms to private chats, reports, overtime features, and time clock capabilities. With Sling, you'll be perfectly organised in no time at all!
#9: Wrike
Another project management favourite, Wrike provides a space for all of your projects- ensuring maximum efficiency and less time wasted. The navigation is super user-friendly, plus there are some great security measures to protect your info. Wrike operates with a '3-pane layout,' which allows you to access all of your key info via a single screen. In the middle section, you'll see the task list for the projects, and then you'll find details to the right-hand side. On the left, there is a space where you can prioritize subtasks or switch between multiple projects.
All of these tools are mobile-ready so that you can access them on-the-go from a device of your choosing. When you are allowing employees to access data in this way, ensure to deploy a strong Mobile Device Management Policy. Doing so will ensure that you keep your data safe. With an MDM policy you can trigger automatic security updates as and when required. It's always important to keep all the software that you use up to date. Using the latest version will decrease the chances of a data breach. With so many excellent organisational tools out there, it's simply about finding those that work best for your company.
Join our friendly community of like-minded folks and stay up to date with the latest news and useful facts from the world of business and finance shared on my website.
You might also like