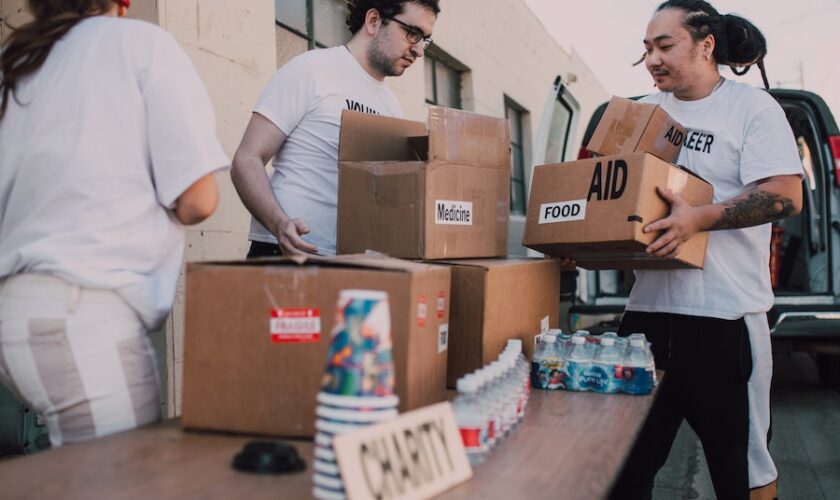 Giving Back With Purpose: Effective Ways to Raise Money for Charity
When you first start out, raising money for charity might be overwhelming. With so many ways to do it available, determining the best way to achieve things can be difficult. As well as seeking tips and inspiration from an expert fundraiser like Caitlin Brodie Greenwich, here, we share some tips to help you raise money for charities effectively.
Speak to the Charity You Are Raising Money For
While you can raise funds for charities without ever getting in touch with them personally, there can be benefits to doing so. If you notify the charity about your fundraiser, you can ask them about any events or promotions that they have coming up in which you could take part. For example, if they are holding a fun run, you could use that as a fundraiser.
Even if the charity does not have anything happening in your region, they may be able to provide guidance or freebies that you can hand out to donors when they donate. Enquire about any successful fundraising events that they have held in the past and take any good ideas they share with you.
You can also speak to other non-profit organizations who raise or give money to philanthropic efforts like The Dwoskin Family Foundation to get some advice. The more information that you can gather, the easier it will be to help raise money!
Hold Your Own Fundraiser
If the charity for which you are raising donations does not have any scheduled events in your region, try organizing your own. A charity fundraising event is a large undertaking, so don't try to do it by yourself, get the help of everyone interested in your course, and then distribute tasks to them. 
A fundraising event usually has some upfront fees, but you can reduce costs by asking local companies to provide food and other resources. Local venues may be happy to host the event, especially if it also benefits their business.
Get guests to give to your crowdfunding in the form of an entrance ticket or pay for particular things or activities at the event before and during the event; when you encourage people to give money this way, rather than cash, you can keep donors up to speed on the progress of your event.
Ask Employees to Volunteer Their Time and Skills
When you are raising money for a good cause, many people will ask how they can help other than donating money. Don't be afraid to ask willing employees to contribute time and skills to your fundraising efforts. What are your employee's areas of expertise? If they are an excellent baker. Ask them to make cakes that you can sell, perhaps during lunchtime or break time. Perhaps artistic employees could create some work that you could sell at an event. If you have sporty employers, can you organize a sports camp or a tournament as a fundraiser? You could have a fun rugby shirt design advertising your company and the charity for whom you are raising money for.
Share Details of What You Are Doing
Create a public Facebook post about your fundraising campaign, tag your employees in the post, and encourage them to share the post on their own social media timelines. If the original post was made on your charity's Facebook page, pay to increase its prominence. Pairing this method with an engaging video is a great way to persuade people to stop scrolling and listen to your message. You can also do this on Instagram.
Join our friendly community of like-minded folks and stay up to date with the latest news and useful facts from the world of business and finance shared on my website.
You might also like