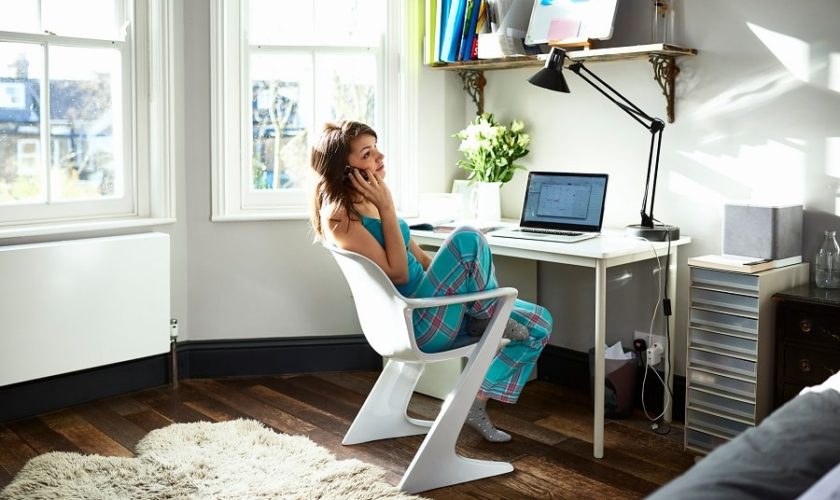 7 Ways to Set Up for a Successful Working From Home Day
When you have the ability to work from home it can truly transform the way you approach your career and everyday life. As well as saving time on commuting, you also gain a whole load of flexibility in terms of the structure of your day, your working environment and your general routine. Although working from home can still be challenging and tiring at times, there are so many different advantages you can look forward to. If you are working from home regularly, you need to have a solid structure in place to set you up for a successful day. Perhaps you haven't quite found your groove yet and you are looking for some inspiration to get you started. If this is the case for you, here are seven tried and tested ways to set you up for a successful working from home day.
Create a Sustainable Morning Routine
Having an enjoyable and sustainable morning routine which sets you up for a successful day ahead is the ideal way to kick off your working from home day. Most people thrive on routines, so this is truly a true and tested way to set off on the right foot. Whether you go for a short stroll, read some of your book or simply make your morning coffee in peace and quiet, there are so many different ways to shape your morning routine when you work from home.
Set Goals for the Day
When you have a list of goals to achieve for the day, working from home becomes a lot easier and more enjoyable. Assigning a task for each hour of your working day is the ideal way to approach your schedule. You may even want to look into productivity apps for mac if you are hoping to enhance your concentration on certain tasks. Giving yourself a time limit to focus will help you achieve more in a shorter amount of time.
Eat a Nutritious Breakfast
You will be able to concentrate more effectively throughout the day if you eat a wholesome and nutritious breakfast every single morning. Starting your day with a good source of protein, fiber and carbohydrates will allow you to stay fuller for longer so that you can focus on your tasks as you work from home.
Remove Any Distractions
As a home worker it is extremely tempting to switch on the television and keep your phone right by your side as you work, but this is an unwelcome distraction that could dampen your productivity. Try to keep your phone away from you and turn off any distractions so that you can remain focused on the tasks at hand.
Set Up a Comfortable Working Environment
Your working environment at home can have a huge effect on your productivity and motivation. Try to steer clear from your bedroom as this is supposed to be a relaxing environment. Set up a corner in your kitchen or designate an office in your home if you can.
Schedule Regular Breaks
Taking regular breaks when you're working is not only good for your health, but it can also create a more enjoyable working schedule for you as a home worker. Try to factor in short walks outside in the fresh air and don't forget to take screen breaks at least every hour or so.
Don't Work Too Late
Working too late into the evening will not only disrupt your natural sleep cycle, but it can also eat into your home life. When you work from home it is extremely important to find a good balance between carrying out your daily tasks and unwinding in a calming home environment. In most cases, you need to switch off from your work life as soon as your tasks are done for the day. Of course, if your company has a flexible working policy, you may find that working in the evening works for your schedule and allows you to catch up with your workload. However, you should consider structuring your day so that your working day finishes in the morning evening so that you have the chance to wind down and switch off.
With all of these potential ideas in place, your working from home day could instantly transform from chaotic to calm. Starting your day off on the right foot is truly the only way to approach working from home, as it can be very easy to blur the lines between work life and personal life. Whether you're starting your day with a motivational morning routine or you're setting up a comfortable working environment, there are so many brilliant reasons to get started with your successful working from home regime today.
Join our friendly community of like-minded folks and stay up to date with the latest news and useful facts from the world of business and finance shared on my website.
You might also like