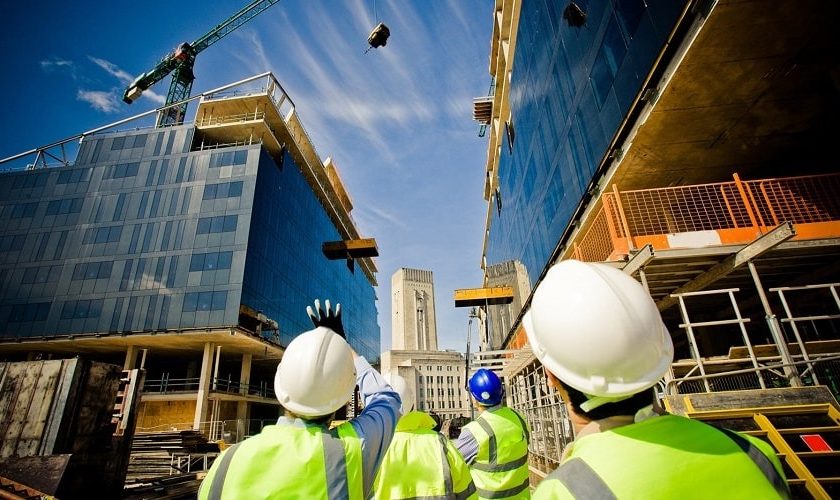 5 Essentials for Starting a Construction Business
The construction industry is an ever-growing trade that has huge opportunities for savvy entrepreneurs. In the US alone, the construction industry contributes $1.3 trillion per year to the economy.
If you are thinking of starting a business in construction, you have come to the right place – and you've done it at the right time. So many homeowners and commercial property owners have chosen this period during the COVID-19 pandemic to start making improvements to their buildings.
In this post, we will show you five essentials for starting a construction business that is going to succeed. Let's get started!
#1: Trustworthy, High Quality Suppliers
When it comes to running a construction business, so much lies in the quality of the suppliers on whom you rely. If they are unreliable, or their products – such as machinery, materials, adhesives, vehicles and worker equipment – are unsafe or of bad quality, it can affect your business hugely.
That is why one of the key essentials to starting a construction business is finding suppliers you can trust. Suppliers like Everbuild have a great reputation, and you know you can trust their long standing success! Look for companies with great reviews, or ask colleagues for recommendations of excellent suppliers.
#2: A Knowledgeable Team
Nobody achieves huge success by themselves. There's always a team involved, either directly or indirectly, with the process of building up your company. Even if you plan to be a small business, you still need a stellar team of individuals who are as committed to making this company work as you are!
When it comes to cultivating the perfect team, it is important to combine experience and knowledge, with drive and motivation. A team of enthusiastic workers who don't know much about construction won't exactly be helpful – but neither will knowledgeable people with the wrong attitude. It's all about finding that happy medium, and nurturing strong working relationships with your workers.
#3: A Realistic Five Year Plan
Starting a business is like jumping off a cliff – you never really know where you're going to land. You can approximate the height of the jump and try to see what lies below, but ultimately, you are taking a leap of faith.
The best laid plans of any entrepreneur often go awry, but that doesn't mean you shouldn't make them! Speak with a financial advisor as well as other seasoned entrepreneurs about making your five year plan that works for the size and budget of the company you are starting.
#4: Intimate Knowledge of the Area in Which Your Business Will Operate
Construction companies are unique in their relationship to the wider community. As a construction company in a specific local area, you will need to have intimate knowledge of the community's buildings, roads, businesses and residential areas in order to seek out new opportunities.
Many small construction companies work through word of mouth. That means that in order to build up a clientele in your local community over the years, you will need to forge strong relationships with businesses and residents who hire you for building work.
In addition, it is helpful to know about the history of the buildings in the area. Cities like New Orleans, for example, are known for their detached wooden homes that will require a certain type of construction knowledge to improve. Other cities have old stone buildings that might be protected or difficult to update, so you will need to accommodate that.
Ultimately, knowing the history of your town and the kind of people who you will be seeking as customers is of paramount importance for construction businesses.
#5: Great Customer Service Skills
Although it may not seem as if construction companies need great customer service, this couldn't be further from the truth. Although there won't be as much close contact with regular customers as there would be in, for example, a coffee shop, you will still be required to maintain good relationships with your clients.
Construction is expensive, and a huge hassle for the people living or working in the building you are extending or improving. Your attitude and people skills need to be exceptional in order to put your clients' minds at ease during the often stressful process of construction.
Final Thoughts
Starting a construction business means making solid choices in the first year of the company's existence. Improving customer service, getting to know the community, choosing good suppliers, planning for the future and investing in a strong team are all crucial steps towards success. Use our guide to help you achieve your goals!
Join our friendly community of like-minded folks and stay up to date with the latest news and useful facts from the world of business and finance shared on my website.
You might also like