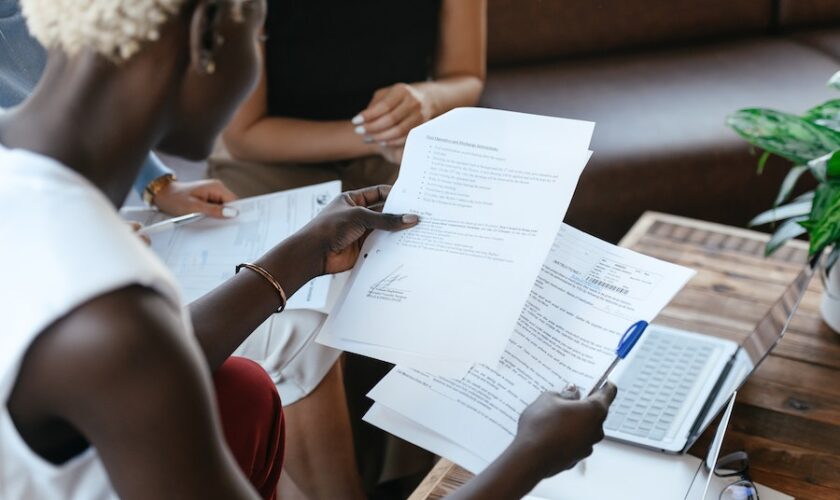 Ways to Keep Your Small Business Running Smoothly
Although starting and managing a small business can be difficult, it can also be very rewarding. There are a few crucial actions you can take to keep your small business operating smoothly. You'll be able to stay on course and keep expanding your business by paying attention to these suggestions.
Create a Business Plan
A business plan is a comprehensive document that outlines the objectives and plans of your organization. It should contain details about your target market, financial estimates, and marketing strategies. A well-written business plan will keep you organized and on course as your company expands. It will also be a useful tool when looking for funding from lenders or investors.
Keep Accurate Financial Records
The ability to maintain precise financial records is one of the most crucial components of running a small business. This will enable you to keep track of your earnings and outgoings and to allocate resources sensibly. To stay organized, keep track of all of your receipts and invoices, and spend money on accounting software. You will find it simpler to prepare financial statements and file taxes as a result.
Ensuring that your taxes are submitted accurately and efficiently is also a surefire way to ensure your financial records are kept in top shape. Whether you need to apply for efin or hire an accountant to provide you with the best possible advice, you may find that professional guidance and advice is required in these circumstances. Finances are everything when it comes to running a business, so it's important to take these steps seriously.
Network With Other Small Business Owners
Having connections with other proprietors of small businesses can be very beneficial. You can work together on projects, share resources, and refer clients to one another in addition to learning from their experiences. Meeting other local business owners can be facilitated by joining a small business association. Networking with other small business owners may also result in future alliances and projects that will support the expansion of your enterprise.
Provide the Right Tech
It's important to make sure that your employees have the technology they need at their fingertips each and every day. It's a lot easier to keep things on track and moving in the right direction when you're using things like automation and the latest tech. That might mean setting up small business networking solutions or simply improving the basic computers your team members use each day.
As well as using the right take, you should also make sure that you are taking advantage of the data at your fingertips. Data can provide you with the information that you need to improve the customer experience at every level. There are lots of different types of data including. For instance, according to Domonique Rodgers, insurance analytics can be crucial for improving consumer experience standards in this industry.
Stay Up-To-Date With Industry Trends
It's essential to stay current with trends in your industry to remain competitive. This might entail looking into emerging technologies, keeping an eye on how your rivals are doing, or going to trade shows and other events. You can make better business decisions and stay one step ahead of the competition by keeping up with the most recent trends and advancements.
Prioritize Customer Service
One of the most crucial things you can do to keep your small business operating smoothly is to offer excellent customer service. To ensure customer satisfaction, be sure to go above and beyond by promptly responding to questions and complaints from customers. This can promote word-of-mouth advertising and help create a base of devoted customers, both of which are extremely beneficial for a small business.
Along with these suggestions, it's critical to maintain positivity and organization. Small business management can be demanding and time-consuming, but with the right attitude, you can overcome any difficulties that arise. Keep in mind that managing a small business is a marathon, not a sprint, so maintain positivity, organization, and focus. You can successfully launch your small business if you take the right approach.
Join our friendly community of like-minded folks and stay up to date with the latest news and useful facts from the world of business and finance shared on my website.
You might also like