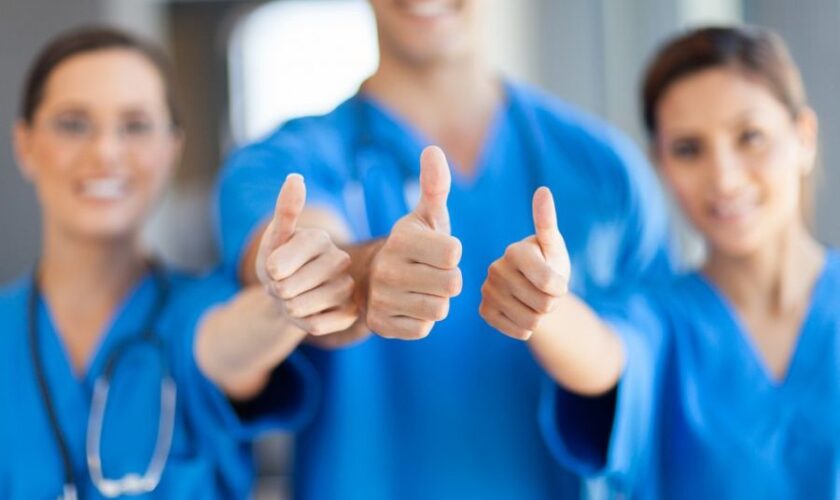 Why Choose Healthcare as a Career?
Posted in
Career
on July 20th, 2020
If you're passionate about helping people, finding a job in the healthcare industry can be one of the most rewarding career choices there is.
When considering starting a career in healthcare, you may want to consider a few aspects such as your lifestyle, career interests, and personality type to help guide you to the position that is most suited to you.
So, whether you want to follow a career path that's related directly to medicine, or you're just looking for something to suit your skills, it's not just aspiring doctors and nurses that can make a difference. It's also a role that you can take on later in life, if you choose to change direction in your career.
Working in the healthcare field offers a wide variety of career choices. It's important that you honestly ask yourself how you would like to spend a majority of your days in – direct contact with patients, playing an administrative role, or working independently. Each role plays an integral part in healthcare and affects patient care, whether directly or indirectly.
The Industry Is Growing All Time
If you're looking for some job security, then this line of work is a good option to pursue.
With growing populations, there will always be a need for healthcare professionals. Since healthcare workers are in such high demand, many employers will be offering extra training and personal development opportunities to help staff progress, giving you a great chance to branch out and expand your knowledge and experience.
There are many agencies such as Cornerstone Medical. that are able to assist you in your search for a role that fits your criteria.
The Environment Is Fast Paced
Filled with challenges, and offering the chance to work with people from all walks of life, there'll never be a dull day in this industry.
By solving each individual problem in whatever way your job allows, you'll experience a sense of variety and know that you're working towards a good cause. Teamwork is a big part of the job too, and you'll get great job satisfaction knowing you're working towards a meaningful joint goal with your colleagues.  If you're sick of being bored at work or feeling like your job has no real purpose, finding your perfect position in the healthcare industry could be the perfect antidote.
You're Making a Positive Impact
Regardless of your specific role in the industry, everything you do will play some part in helping people. Working in healthcare allows you to nurture your desire to help others, and at the same time, earn a living. The type of help needed expands across various sectors, meaning that no matter what your talent is, you'll be able to do some good.
Roles in healthcare also include (but are not limited to) helping individuals regain speech and improve their confidence as a speech therapist, making a difference to someone's life by helping them cope with anxiety as a mental health professional, or rehabilitating patients after physical injuries as an occupational therapist.
Even in positions where you're not directly treating patients, such as administrative or clinical support roles, the decisions you make will still positively affect the level of care that patients receive, and ultimately their lives as a result.
Join our friendly community of like-minded folks and stay up to date with the latest news and useful facts from the world of business and finance shared on my website.
You might also like