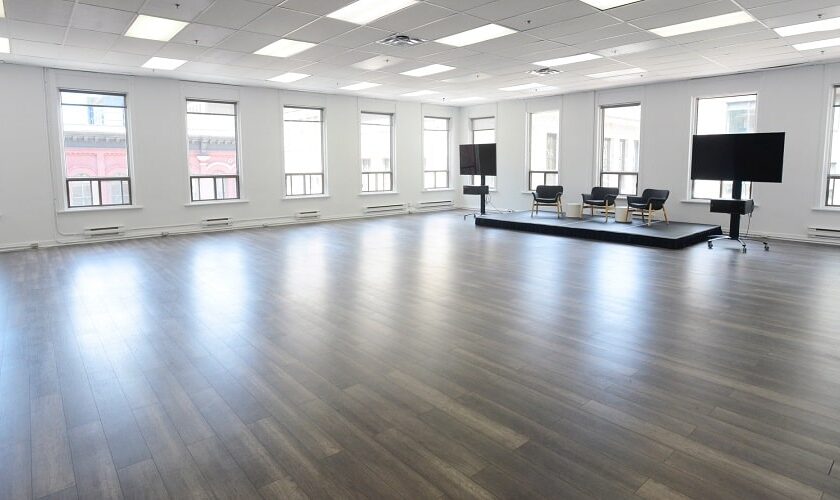 4 Factors to Consider Before Personalizing Your Office Space
Posted in
Business
on January 27th, 2021
There are pros and cons to working from home. When the latter outweigh the former, for example, your business doesn't appear professional, it's time to upgrade. Office space instantly boosts your brand, improving morale and giving the company a new lease of life.
But, it isn't all Ws. Commercial real estate is expensive, and you might not like the spaces you find that are within your budget. The good news is, you can personalize the office if the stipulation is in your contract. Of course, finding the best commercial & industrial realtors is important to ensure you are aware of what is available for your budget.
Still, it's not a walk in the park as there are some things you must remember. Continue reading to learn more about them.
A Tenant Improvement Allowance
A tenant improvement allowance, or a TIA, is a sum of money that a landlord gives to a tenant to cover the whole costs of construction or a fraction of the expenses. How it's worked out is down to square footage, but the key isn't to get bogged down in the detail. Instead, it's to understand that these grants exist, and they don't cost you a penny. With the extra resources, you can personalize the office to ensure it is light, green, and a nice place to work for your employees. The best bit is, you don't need a bank loan!
The Costs
Just because you have secured an improvement allowance grant doesn't mean the costs are inconsequential. After all, you might not get the full amount as, unsurprisingly, they are keen to keep the money for themselves. Or, the work might go over budget, which will leave you out of pocket. Therefore, it's smart to invest in a construction management service to keep everything on track. While fixed cost agreements are rare, you can trust a reputable company with high-quality customer reviews and a proven track record.
Timing
Something that definitely impacts you is the schedule. The timing of the build will determine how quickly you can move in, and how much damage you can limit. Don't forget that downtime – being offline – is fatal since it prevents customers from making purchases. Once leads and conversions fall, the company's bottom line will follow suit. With this in mind, it's essential to compromise over the job spec as a detailed build will take ages. Also, it's worth copying plans and drawings as references. That way, you know what is happening and when, and whether you're on or behind your self-imposed deadline.
Make Good Clause
A "make good" clause is an insistence that you restore the space after you have left it. Please don't fret straight away because it might only refer to certain fittings and fixtures. Still, it's crucial to consider the impacts of restoring the place to its former glory before you start building. If the work will be too much in terms of time and money, you might be better off finding another landlord. However, if you only need to remove light bulbs, it could be worth the effort.
Personalizing office space isn't out of the question, not even if you rent. Of course, you have to be clear about the process and get everything written down and codified.
Join our friendly community of like-minded folks and stay up to date with the latest news and useful facts from the world of business and finance shared on my website.
You might also like