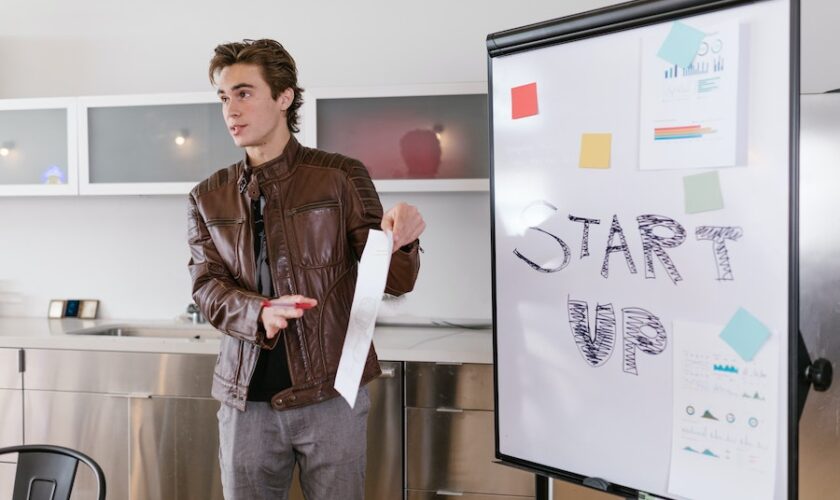 How to Get Your Tech Startup off the Ground
Posted in
Business
on December 8th, 2022
The chance to start any business is exciting for passionate and ambitious entrepreneurs, yet they soon discover that the real hard work comes after the initial launch. While you may have some interested parties, you can't rely on these forever. So, find effective ways to get your startup off the ground. This is especially true in a competitive tech industry, and unless you want to peak and crash quickly, you need to know how to ensure interest to help you launch successfully and maintain your trajectory. 
Reach Out for Investment
Investments like series A funding from firms experienced with tech companies can significantly boost your business, especially if you have already proven that your product is something people want. Through this investment, you can take your business to the next level and develop exciting products that demonstrate your ability to innovate. This guarantees a strong return on investment and makes your business more appealing for any future investments that you may need. 
Boost Your Marketing Efforts
Every company needs to understand the importance of marketing, so boosting your marketing and promotional efforts will go a long way toward helping your tech startup thrive. There are various marketing options you can consider, including social media promotions, while viral marketing can also benefit you, especially if you use it to develop intrigue about your product. Sometimes, less is more, and the interest generated through cryptic viral marketing will ensure you get enough interest. 
Work With Freelancers
As a startup, you're still operating with a small team. You have talented developers, but you may be missing other key puzzle pieces that make a company thrive and grow. However, there's a chance that you cannot afford to hire full-time employees. Instead, you can work with freelancers who are all experts in their fields. Freelancers can help maintain your website or create content that keeps your company hot while you work on developing new products. 
Perfect Your Website
Speaking of websites, it's always worth improving your website to ensure total optimization. This includes using plug-ins to manage heavy traffic but also removing technical jargon because no one is impressed, and it even drives customers away since they don't understand what you're saying. You might understand what you have written, but your customer won't, and this will only isolate them, meaning you may lose customers who could become valuable in the long term. 
Show off What You Can Do
Finally, you cannot expect people to believe you when you tell them that your product will disrupt the industry or revolutionize the everyday activities of millions. If you are so confident in what it can do, you need to show them. Hosting a product demo event is ideal, but you can also use conventions to show off your product. As a smaller business, conventions are ideal for generating interest and introducing your business to people who may not have heard of you yet. 
Rising
A rising company will always attract the right type of attention. But, it also puts pressure on you to continue to innovate. Therefore, you mustn't rest on your laurels. Instead, ride this momentum to ensure your tech company continues to impress. 
Join our friendly community of like-minded folks and stay up to date with the latest news and useful facts from the world of business and finance shared on my website.
You might also like