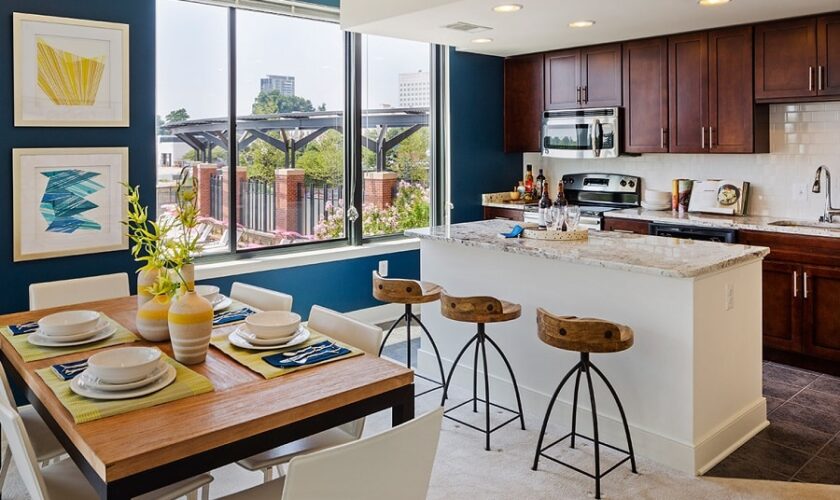 6 Ideas to Make a Rental Apartment Feel More Homely
When you're renting an apartment, you'll want to make the place feel as homely as possible. The issue is there are often restrictions about the kinds of DIY and decor changes you can make. Just because you don't own the place, it doesn't mean you can't put your own stamp on it. For a few neat ideas to spruce up your rental, check out these six.
#1: Use Artwork
To express your personality with your design work, adding art pieces is the best idea. Perhaps your landlord won't let you hammer any nails into the wall? Not to worry, you can try purchasing some picture hanging strips instead. Before you choose art pieces, it's useful to have an idea of the style you are looking for. Whether it's surrealist paintings, minimal photography or cartoonist prints, it's best to stick to one theme.
#2: Accessorize
Perhaps you're not allowed to paint the walls or change the furniture? Well, that doesn't stop you from accessorizing! There are plenty of ways that you can use accessories to change the look and feel of your apartment, including:
Colorful Throws: Not happy with the look of your sofas and armchairs? Why not add some colourful throws and cushions to give your furniture a whole new look?
Oversized rugs: Hate the style of your carpet? Choose a few oversized rugs and create a style that suits your preferences.
Candles & fairy lights: Simple and effective, nothing makes apartments rentals feel cozier than a few candles and some cute fairy lights!
#3: Decorate With Memories
To make your rental apartment feel more homely, the best thing you can do is to decorate using memories. Hang photographs of your family and friends, and display any achievements you have. You'd be surprised how quickly you can make a house a home with a few decorative touches.
#4: Flowers & Plants
The easiest way to make a rental feel cozy is to add a few flowers and plants. Some plants work better in certain rooms, so here are a few ideas:
Bedroom: Orchids, Snake Plants and Aloe Vera are all great choices for the bedroom. These all look beautiful and release oxygen at night, which can help to improve your sleep.
Bathroom: For the bathroom, you'll want to purchase plants that love high humidity conditions. A few cute options include Alocasia, Bamboo or Spider Plants.
For a budget friendly interior design hack, a few plants are all you need!
#5: Replace the Curtains
Your apartment rental might already have some curtains up, but this doesn't mean you can't change them! Simply take down the existing curtains (and put them into storage). A new pair of curtains is a great way to give an outdated room a zest of new life. When you're shopping around, look out for eco-friendly fabrics, and remember to match the curtains with your accessories.
#6: Removable Wallpaper
Removable wallpaper is an excellent option for rentals. You can change up your walls and then take the wallpaper down easy peasy. It might be a whole lot of effort to wallpaper an entire room. You might prefer to choose one feature wall, to achieve a touch of elegance and style.
Join our friendly community of like-minded folks and stay up to date with the latest news and useful facts from the world of business and finance shared on my website.
You might also like