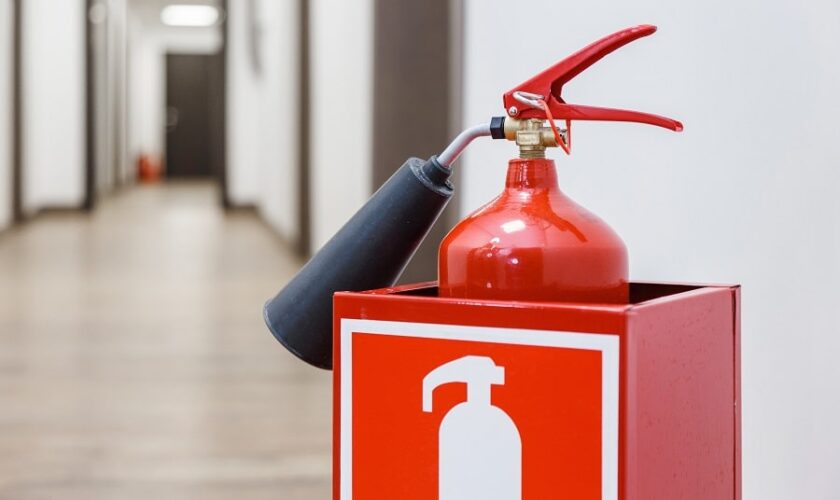 How to Be Safe at Work
The world is filled with wonderful things as well as unpredictability. Even with the unknown in mind, it is essential to prepare and plan. Stay up-to-date on the latest fire safety and first aid practices for your workplace because you never know what life will bring. It is always best to make a plan.
Professionally Install Fire Safety Systems
A commercial space requires more than your home does regarding smoke detectors and strategically placed fire extinguishers. Your business will need fire safety professionals to expertly install fire protection systems that are right for your location. They will place the correct number of smoke detectors in the best locations throughout your establishment. They will advise where fire extinguishers need to be and any additional safety measures that are both necessary and required by law. They can install risk-mitigating features such as sprinklers. All of their systems and functions are monitored by qualified staff who know how to respond to an emergency with urgency and care.
Practice Fire Drills
As a student, you may have had the opportunity to learn about fire safety and the importance of fire drills while attending school. Once you were out of school, likely, you did not practice routine fire safety. As a business owner, note that your insurance provider may require you to conduct quarterly or semi-annual fire safety drills. Whether you have this as a requirement or not, it is an essential step for you to take to keep your employees and customers safe.
Consider fire drill and fire safety to be an investment in your company's future and an investment in your people. When they know that you care about their safety, they will be more vigilant in caring for the company. Train your staff on when and how to use a fire extinguisher. Engage with your fire alarm company to have their professional staff train you and your employees. By contacting the experts, you will receive up-to-date training along with best practices for continued safety. If you have any construction or renovation done on your office, make sure you update your exit strategies, maps, and hold new fire drills with the updates in mind.
Learn First Aid
While you are in the safety mindset, make an appointment to attend a first aid training class. An even better option will be to schedule a certified first aid instructor to come to your workplace. They can provide training for your entire staff onsite and in shifts so that no one misses out. Accidents occur every day, and it is always best to prepare. When you and your employees have the foundational backing from professional training, you will have more confidence and the ability to rely on best practices from a certified trainer to handle the situation until medical services can arrive on the scene. Learning first aid will benefit everyone involved both at work and in the world beyond. Remember to keep annual training on your calendar as an action item to schedule.
Contact the experts in fire alarms and systems to get the best products and the best service for your safety to protect the people around you. Update your first aid certifications and maintain them annually. A little effort goes a long way in a crisis. Emergencies come in many forms so it is best to prepare. You will be glad you took care of your future.
Join our friendly community of like-minded folks and stay up to date with the latest news and useful facts from the world of business and finance shared on my website.
You might also like