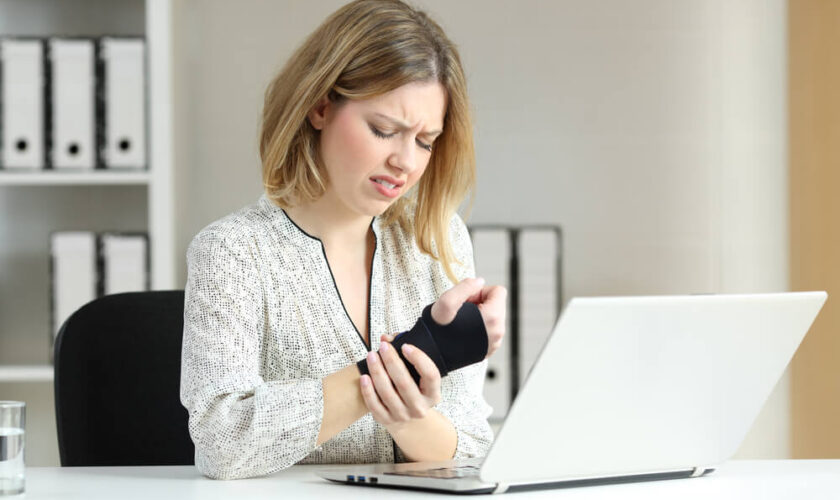 Three Very Important Things to Do After a Workplace Injury
Posted in
Career
on December 19th, 2020
It can be difficult and devastating to have an injury in the workplace. For some people, to be injured at work is embarrassing and the attention to with time off to recover is hard to cope with for some. If you're at home and unable to work, it can have a terrible impact on your mental health as much as your physical health.
Sometimes, you wonder what the future will have in store for your family and yourself, but the only way to get back through your injury and back to work is to know how to handle things after the injury has occurred.
You need to recover properly and that is always helped by knowing that you have your insurance claim put through properly. The insurance dispute lawyers are there for you if that doesn't happen, but the road to recovery is far smoother when you can bet on that insurance money! So, after an accident in the workplace, what should you be doing? Let's take a look!
Take Some Legal Advice
A serious injury at work can be difficult to come back from, and a solid legal counsel will help you to manage. It doesn't matter how serious the injury was, or if it wasn't serious at all – you need advice. It can help to have a legal mind on your side to talk you through confusing workplace regulations and jargon, and they can help you to determine how the accident happened and assist you with making your report and disclosing this to your management team and your insurance company. Safety regulations should be upheld in every workplace, but your injury shows that something went wrong somewhere. Not only do you deserve to be compensated for your time and injury, your employer deserves to do better next time.
Talk to Your Employer
This is often the most stressful bit of dealing with a workplace injury. Talking to your employers and filing the report is hard to handle because the accident may be their fault, and that can feel accusatory. Does your employer want you to work from home or come back to work? No matter what, you need time to heal and time to be okay again, and you need to ask for that time. You should also inform them if you are filing a claim and get the information from them about their insurance company. If you are nervous, ask your lawyer to help you out with it.
Go for Compensation
Workers compensation is a benefit that you receive if you get injured on the job. This is something that replaces your salary and there can be medical coverage included in that. If you're not sure if you can get it, your lawyer will help you to work it out. They'll go through your medical records and the reports of the injury, and you'll learn if you have a case or not.
With these tips, you can get your injury back to healed as soon as possible. Don't feel like you can't ask people for help – you'll do better when you do.
Join our friendly community of like-minded folks and stay up to date with the latest news and useful facts from the world of business and finance shared on my website.
You might also like