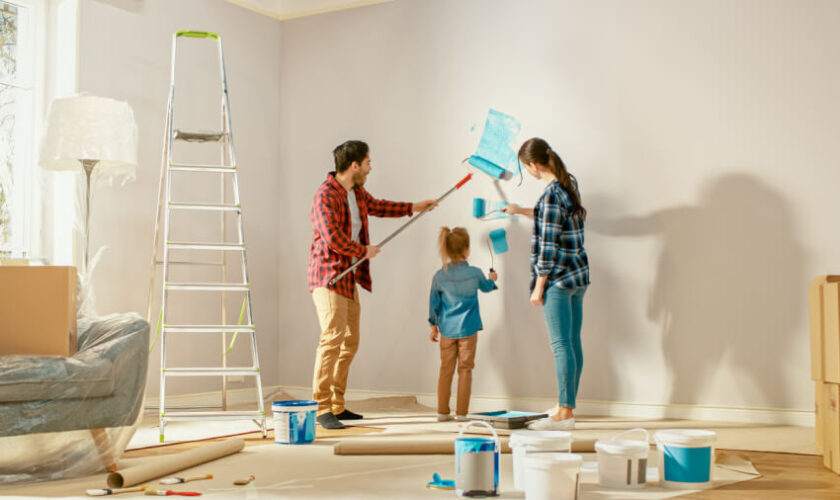 Practical Tips to Help You Get Through Your First Home Renovation
The idea of buying your first home might be extremely daunting to some people, but what's even more worrying is doing a renovation after the fact. Unless the home you bought is already relatively run-down and requires a lot of maintenance, you're likely going to be a bit anxious when it comes to things like replacing furniture, adding new features, or redecorating.
So to help with your first-ever home renovation, we've prepared some incredibly useful and practical tips.
Doing Your Own Renovations Versus Hiring a Team
First, decide if you're going to do your own renovations or if you're going to hire a team to do it for you. The pros and cons here are simple. If you do it yourself, you have a lot more control over the process and you can save a bunch of money, but this comes at the cost of requiring DIY knowledge, having the right tools, and buying your own materials.
On the contrary, hiring a team means that you can sit back and let them do the work for you, but you'll have less creative control and the cost is much higher. Whatever you choose, make sure it's the right choice for your personal circumstances.
Extra Storage Is Always Helpful
If you're going to renovate your home then make sure there's extra storage available around the home. This can be used to keep items that need to be stored safely while you strip a room. Staying organized is extremely important during a renovation, so don't underestimate the effect of storage.. When in doubt, your garage or even a shed can act as a temporary storage location for larger items.
Do You Have a Practical Plan in Mind?
You should also ask yourself if you have a practical plan in mind for your first home renovation. How much research have you done? Do you have all the necessary tools? What order do you plan to do things in? These are questions that you should answer as soon as possible to get a better understanding of your renovation roadmap.
Consider Hiring a Demolition Service to Help You Clear Out a Room
You'll also want to consider hiring a home remodeling demolition team to help you clear out rooms. This is a great choice if you want to redecorate an entire room or if you're looking to strip old features and utilities out for something a bit more modern. While you can always smash things yourself and demolish a room manually, it's often much cleaner if you hire a professional.
Make Sure You Have Enough Time to Perform a Renovation
Lastly, don't forget that renovations take time. You have to spend a lot of effort and hours doing even the simplest of things, especially if you have long-term plans and a lack of tools and resources. If you're going to do a renovation, make sure you book off time and give yourself an extra day or two to reach your deadlines. This makes it a lot easier to manage your renovation and helps keep you on track.
Join our friendly community of like-minded folks and stay up to date with the latest news and useful facts from the world of business and finance shared on my website.
You might also like