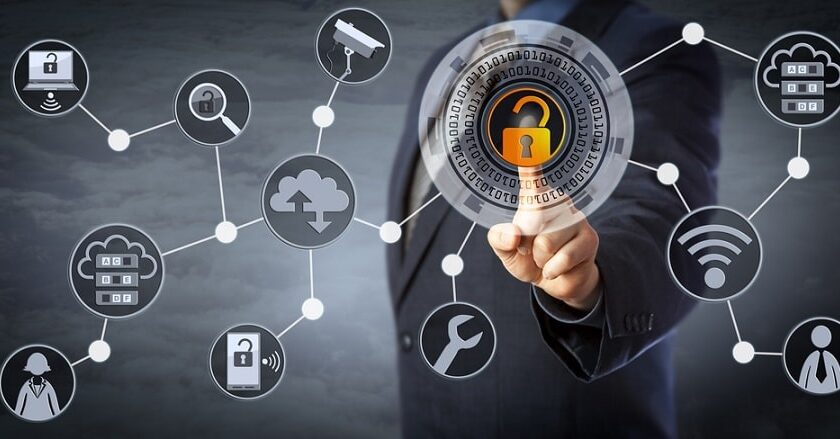 Use These Tips for Improved Digital Security for Your Business
Posted in
Business
on September 4th, 2020
Cybersecurity is a huge concern for any modern business. Much, if not all, of your information is now stored and handled digitally rather than on paper. This offers plenty of advantages, but it can also make your business vulnerable in a number of ways. When you're handling customer data, it's even more important to keep your business secure at all times.
While you might have some basic digital security in place, there is almost always more that you can do to make things even better. Keep reading to find out more about how you can improve digital security for your company.
Stay up to Date to Avoid Vulnerabilities
One of the ways your business might be vulnerable to digital threats is if you don't keep everything up to date. Your security software and your other tools need to be updated so that any security issues can be patched up. When you don't update things, it could leave vulnerabilities wide open for scammers to exploit. If you want to make it easier to keep things up to date, you should consider who is managing your IT. A lot of smaller businesses will choose a managed service, which can be more affordable than having your own IT staff.
Use Secure Data Transfer Software
If you have to transfer data, keeping it secure when it's being transferred is essential. Using the right tools will help you to protect any files that you need to move around. You can use software such as IBM Aspera, supplied by a partner like PacGenesis. With the right software in place, you won't have to worry about whether you're keeping your data safe when uploading, downloading, or moving files. It will help you to keep your business safe while also making it easier to protect your customers or clients.
Encrypt Your Data
Data encryption should be used to protect sensitive business information too. When you encrypt data, it can't be viewed by anyone who doesn't have permission to access it. The simplest way to start encrypting data is to use a tool such as those that are available with many operating systems. But if you want to improve your business's digital security, you should consider getting extra help with data encryption. When you get specialist help from encryption experts, you can really make sure that everything is secure. Reduce your risk of data breaches with good encryption.
Educate Your Staff
When it comes to digital security, it's not all about technology. It's also important to consider the human factor, which means taking your employees into account. Mistakes made by your staff could cause problems for your company, even if you have other security measures in place. Your staff should receive training and education so that they know how to prevent security issues. This should include things like choosing passwords and how to avoid getting taken in by phishing emails.
Use these tips to improve digital security for your business. A more secure business is better for you, your customers, and anyone else you work with.
Join our friendly community of like-minded folks and stay up to date with the latest news and useful facts from the world of business and finance shared on my website.
You might also like