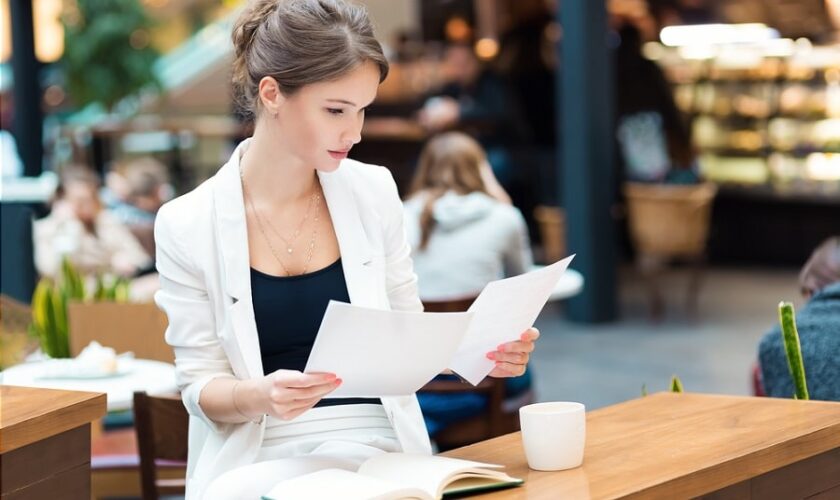 How to Dress for Power and Success
The clothing a businesswoman chooses to wear certainly does not define who she is, what she wants, or what she is capable of, but it can have an influence on how she feels. When it comes to inner confidence, sometimes the right power outfit can work a little like a suit of armor, to give the wearer a boost of confidence to go out and get what she wants.
The definition of power dressing has evolved somewhat through the years. Look at the '80s and 90's power dressing trends – big shoulders, nipped-in waists, big bright colors. It was when women really began coming into their own and showing that they too could be just as successful as the men when it came to business.
These days, power dressing is no longer aligned with one particular look. In fact, a powerful businesswoman is just as influential and successful in her pajamas or sweats and hoodie as she is in a sharp suit.
Here, we look at how to dress so that you feel powerful and successful.
Comfort Is Key
Above everything else, comfort is key. The most successful people are those who are truly comfortable in their own skin and if your shoes are pinching you, or that shirt is restricting you from moving your arms freely, you are certainly not going to be feeling comfortable in your own skin!
Bold and Bright
If you are feeling a bit shaky or nervous, go in big and bold. The saying 'fake it until you make it' really rings true here. Whether you are dressing formally or going in for a business casual women look, bright colors and bold patterns will give you the aura of feeling confident and self-assured, even if you do not feel it on the inside.
Be Authentic
If you are a free-spirited hippy at heart, you are not going to feel or look very comfortable in a plain black structured business suit. Onlookers and colleagues are not going to be fooled. Maybe you can't waltz into the office in your flowing kaftan and bare feet, but you can certainly bring in elements of who you are to any outfit. Perhaps it can be a piece of statement ethnic jewelry or a funky bag. It might be wearing a flowing dress but pairing it with a sharply tailored jacket. Show your personality; it is what helped to make you the success that you are.
Make Sure It Fits
If something is too long, too short, too big, or too tight, it is going to feel uncomfortable,. You are going to be pulling it down, pulling it up, and generally getting annoyed. This is not only distracting for you but the people you are in the company of. You want them to focus on you, not the fact that your zip isn't quite doing up at the back or that you look like you can't quite breathe. Ignore what the size label says and wear clothes that fit and feel comfortable.
Join our friendly community of like-minded folks and stay up to date with the latest news and useful facts from the world of business and finance shared on my website.
You might also like