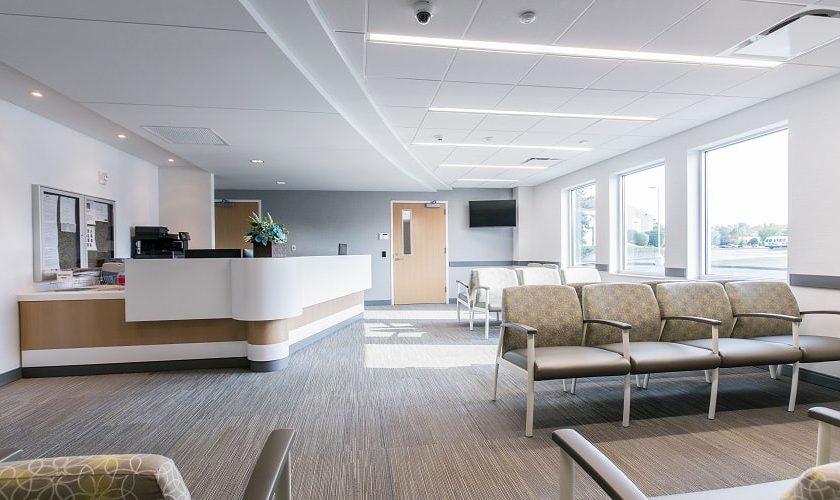 10 Marketing Tips for Healthcare Practices
To grow your healthcare practice and make it more accessible to potential patients, effective marketing is a must. While radio and direct mail campaigns remain relevant in today's market, digital strategies are needed to give you the edge when competing for new patients. For that reason, this article will provide ten essential tips for successful healthcare practice marketing. 
1) Social Media Is a Must:
Healthcare practices have tapped into the power of social media to reach potential patients and boost their visibility. Utilizing channels such as Facebook, Instagram, and Twitter can help you engage with your target audience while also building a strong reputation for your practice. 
2) Create a Professional Website:
Designing a professional website is an indispensable step in successfully advertising your healthcare practice. Make sure to include all relevant information, such as the services you provide and contact info, and remember to strengthen that message with compelling images that present a flavorable view of your organization. With this approach, prospective patients will be more likely to entrust their care to your capable hands!
To make it easy for patients to get in touch with your practice, make online forms accessible and available on your website. For instance, a dental clinic can provide fillable forms on their website that people can fill in before booking an appointment. 
3) Invest in Video Content:
In recent years, video content has skyrocketed in popularity. The reason why? It is a simple yet powerful way to convey your message and make the experience more memorable for viewers. 
Making videos that feature your staff or services can be an effective way of building trust with potential patients. You can even share these videos on social media platforms or add them to your website for maximum visibility. 
4) Start a Blog:
Establishing yourself as a healthcare expert has never been easier with your very own blog. Make sure to post regularly and craft each article so that it is engaging and informative. This will not only help attract potential patients, but also establish you as a reputable source for health topics.
You just need to ensure that the content written is professional and relevant to the services you offer. If the content is not related to your services, you may lose potential patients by giving them the wrong impression of what you have to offer.
So, Unleash the full potential of your medical, dental or Mental Health practice by investing in quality content! 
5) Make Use of Search Engine Optimization (SEO):
Leveraging SEO is essential for any successful digital marketing strategy, and that includes yours. To ensure search engines prioritize your healthcare practice's web pages, employ the right keywords and phrases in your website content. This way, you can easily be discovered online!
In addition, if you want to rise in the rankings of search engine algorithms such as Google, link back to trustworthy websites related to healthcare matters. This not only builds value for your website but also allows potential patients easier access when they are searching for reliable medication information or service. 
6) Network With Other Healthcare Professionals:
Building meaningful connections is a powerful way for healthcare professionals to expand their opportunities. Networking allows two or more people to cultivate beneficial relationships by leveraging each other's resources and experiences. Connecting with like-minded providers in the same field can also open up tremendous business prospects.
By networking and cultivating relationships with other healthcare professionals, you will create robust connections that can help propel your practice to the next level. Moreover, from these ties which you form, referral patients are easily attained. 
And to further sweeten the deal, offer discount or exclusive promotion to those who refer potential patients to you. 
7) Utilize Email Marketing:
Healthcare practices can dramatically boost their patient base through email marketing, but it is essential to ensure all emails abide by the regulations regarding patient privacy and confidentiality. You must also make sure that the content sent through email is valuable, intriguing and captivating. Otherwise patients might not be too keen to pay attention to it. 
8) Try Retargeting Ads:
If you are looking to extend the reach of your healthcare practice, retargeting ads can be a great way to achieve this. Retargeting is when ads are sent out to those who have already interacted with your services or website. 
We all know that people often need multiple exposures before making a decision so that is why your health care practice should display ads across websites and social media platforms. This will help increase visibility and brand awareness, which can lead to more patients for your practice. 
9) Do Not Neglect Word-Of-Mouth:
It's a proven fact that word-of-mouth is still the most trustworthy form of advertising. When searching for dependable services, people usually turn to their friends and family first for advice.
For your healthcare practice to thrive, don't forget to let your existing patients know about the brilliant services and products you offer. Remember that content patients are a walking advertisement for your practice.
10) Get Mobile-Friendly:
In the mobile era, it's critical to ensure that your website is available and visible on all devices. Most people use their phones or tablets when conducting searches for services online, so having a strong digital presence means more potential patients discovering you.
To ensure that potential patients do not overlook your healthcare practice, you must make sure your website looks great on all devices. 
Hopefully this article has given you some valuable insights into marketing your healthcare practice. Remember, though, the road to a successful digital marketing campaign is long and arduous. It takes dedication and an in-depth understanding of current trends. With consistency and determination, however, comes achievement. 
Take advantage of all the opportunities available to reach your target audience, such as SEO, email marketing, video content, blog content, retargeted ads, and everything else mentioned in this article. But most, importantly, do not forget about word-of-mouth. It is still one of the most effective forms of advertising out there. 
With these suggestions in mind, you should be well on your way to increasing visibility and growing your healthcare practice!
Join our friendly community of like-minded folks and stay up to date with the latest news and useful facts from the world of business and finance shared on my website.
You might also like