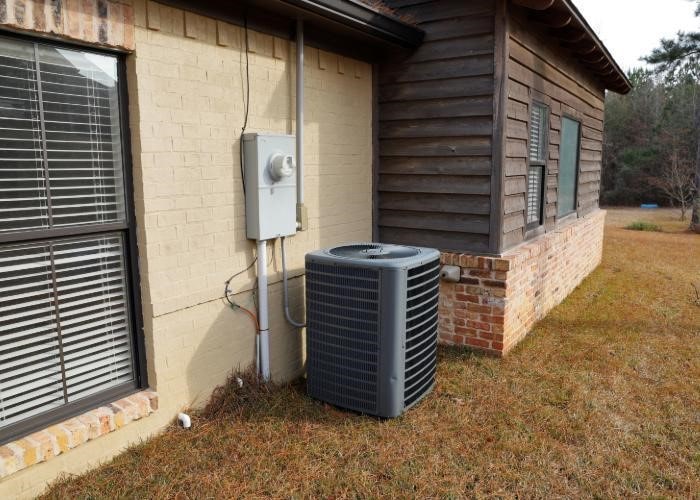 Repair or Replace: Answering Your Questions About HVAC Repair
When your HVAC starts to show signs of impending failure or is not performing as well as it once did, is it time to service it? Should you hire a professional to fix it? Or should you replace your HVAC system entirely? You might wonder. Continue reading to get answers to any HVAC-related questions you may have.
Should You Repair or Replace Your HVAC System?
First, there are several factors to consider. The lifespan of your air conditioner is one of the most important considerations. You must service your HVAC regularly for ventilation, air conditioning, and heating systems to function properly. They will almost certainly require tune-ups and repairs at some point during their lifespan. However, no matter how much preventive measure maintenance you perform on your HVAC system, a time will come when repairs won't be enough, and it will be necessary to replace it.
A complete HVAC replacement can be expensive. As a result, before replacing your old system, consider whether it is nearing the end of its useful life. You can have your air conditioning system repaired to function properly in many cases.
When replacing or repairing your HVAC system, consider the following factors. If you require additional information on HVAC repair, visit our website.
Safety
Your primary concern is most likely one of safety. Suppose your HVAC system poses a safety risk. In that case, it is better to replace it, especially if the repair will be costly and only temporary. However, stuck valves or faulty wiring may only require a minor HVAC repair. You should conduct a financial analysis and consult your HVAC repair expert to make the best decision.
Lifespan
Consider the age of your unit next. An HVAC has an average of 15 to 20 years. If your unit is more than 20 years old, it is not necessarily time to replace it. The published HVAC life expectancy dates are simply approximations, meaning that a good portion of all units will have stopped working by this date, while the others will still be functional. So, while these figures are averages, they are not absolute.
Efficiency
If your HVAC system is inefficient, it will not heat or cool your home effectively. If you notice that some rooms in your house aren't heating or cooling to your set temperature, you may have an inefficient HVAC. Older systems may struggle to heat or cool your entire home, and you'll notice this if some rooms are noticeably warmer or colder than others.
Increasing Energy Bills
Older units tend to consume more fuel to compensate for inefficiencies. It, in turn, increases your home's carbon footprint and raises your utility bills. If your heating system is older, it may have an annual fuel utilization efficiency of less than 65 percent.
Costs of Replacement and Repair
A new boiler or furnace is a significant investment, but repair costs quickly add up, not to mention the possibility of the same problem recurring or the need for additional work in the future. Suppose the cost of repairs exceeds half the cost of replacement. In that case, you should consider replacing your air conditioning or heating system.
When It's Time to Replace or Repair Your HVAC System
Numerous indicators will help you determine when it is time to replace your HVAC system or, at the very least, have it serviced by your local HVAC specialist. The following explains these signs and what they indicate in greater detail:
Repair when:
It isn't working as well as it should be. Regular maintenance can help your HVAC system get back up to speed.
The amount of dust and humidity in your home has increased. Either one indicates potential issues that your HVAC repair technician could address during a routine visit.
You've observed an increase in your energy consumption recently. A tune-up not only restores the performance of your HVAC system but also improves its energy efficiency.
Replace when:
It's been around for over a decade.
It didn't catch up with the heating and cooling demands of your home. If your current HVAC system isn't keeping your home comfortable all year, it's time for a replacement.
You pay more money on repairs than you would on a new system. A new HVAC replacement can help you save money on repairs.
Your energy bills are becoming unmanageable. Thanks to the latest advancements in HVAC component technology, today's HVAC systems provide unrivaled energy efficiency.
Is a New HVAC System Worth It?
A new HVAC system may appear expensive at first, but the cost of regular repairs isn't worth it in the long run. A new unit will be a wise investment in the future because it will save you money while also lowering your energy bills. Buying a new unit will save you money in the long run if you have to repair your unit more frequently and the repairs are becoming more expensive. It is especially true if your appliance is old and doesn't have any energy-saving features. While most homeowners are hesitant to purchase a new air conditioner, it is important to remember that it is not built to last indefinitely.
How to Find the Best Installation Company for the Job?
While an air conditioner and heater are essential for you and your family, you need to know that the residential HVAC company you hire is trustworthy, dependable, and knowledgeable. Here are a few methods for locating the best HVAC company:
Examine your credentials and experience.
Verify that the HVAC company offers home evaluations.
Ask for referrals and references.
Inquire about the technicians' education and experience.
Inquire about current HVAC service discounts and coupons.
Should I Replace HVAC Before It Fails?
Replacing your HVAC system before it loses a significant amount of efficiency will save you money in the long run. Your repair costs are mounting. Many service calls are required for old units on the verge of failure, quickly adding up.
It would be best to replace your HVAC system before it fails for the following reasons.
Keep your energy bills low.
The cost of component repair may be higher than the cost of a new HVAC unit.
Your HVAC system may fail unexpectedly.
Save money by not paying extra for emergency services.
Having more control over your household finances.
Will a New HVAC Save Me Money?
The older your HVAC unit is, the more expensive it becomes. You may not notice, but your energy bills will begin to rise over time, forcing you to schedule repairs more frequently. While the cost of replacing your old HVAC system may seem daunting at first, the benefits of a new energy-efficient HVAC system will save you money down the road. Improvements in energy efficiency can save homeowners money too.
Verdict
According to HomeGuide, an average HVAC system lasts 15 to 25 years. It is highly recommended to practice proper maintenance procedures, and also repair or replace HVAC systems as at when due. Call an HVAC repair professional to schedule regular maintenance to prevent repairs. Know when your replacement date is around the corner.
Join our friendly community of like-minded folks and stay up to date with the latest news and useful facts from the world of business and finance shared on my website.
You might also like