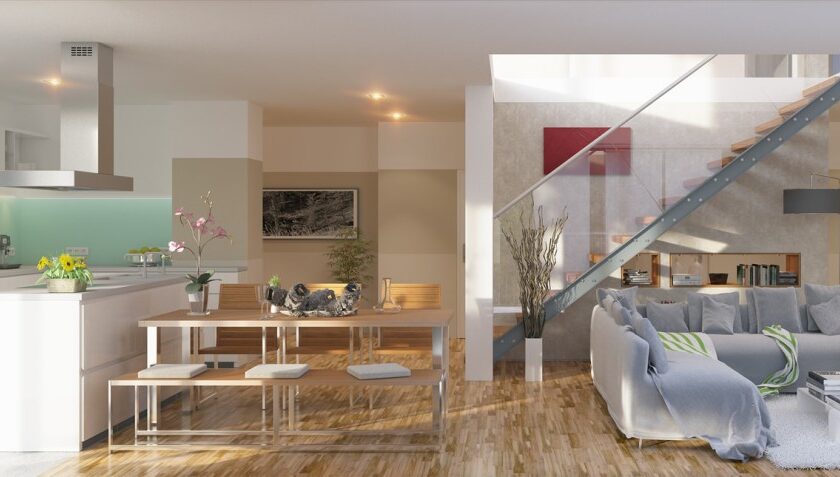 Tips to Add Value to Your Home
Whether you're investing in real estate, or just want to add some value to your home before you sell, there are lots of ways that you can add value to a property. Here are some easy ways to increase the value of a property, so you can get more money from your sale.
Convert Your Cellar
Turning an existing cellar into a living or storage space can boost the value of your property by quite a lot, as long as the build cost per square foot is less than the price per square foot of the area.
Converting a cellar with a company like Virginia Builders is quite a simple home improvement choice to make, as it counts as a 'change of use', which means you won't need planning permission. If you make structural changes to a listed building, you will need to speak with your local planning officer.
If you don't have a cellar, you can dig down to add more square footage to your home. Remember that building a basement needs to be done by a specialist. Get the right team on board to stop your project from running into problems.
Split a House Into Apartments
Converting a house into apartments is popular in urban areas, where apartments are in high demand. They're often easier to rent out than houses, so splitting a property into multiple units can increase rental income in the short term, and the profit on a sale in the long term.
Before deciding to do this, do some research to make sure that there is a demand for apartments in your area. If large homes aren't selling, but smaller apartments are, the conversion could be a good choice.
Convert Your Garage
If you aren't using your garage to keep a car in, it could be sensible to convert it into a living space, especially if you have a parking space outside your home.
The first step is to make sure that your garage is suitable for conversion and whether or not you will need planning permission. In many cases, converting a garage counts as permitted development so you might not need any permits to convert. You will need to make sure that your conversion meets building regulations to make sure it's structurally sound.
Extend Your Kitchen With a Side-Return Extension
A side return is a narrow path that often runs alongside the kitchen in many terraced of semi-detached homes. Extending the kitchen into the side return and to the full width of the rest of the house means you will get more valuable space and can improve the layout.
A single-story side-return extension can often be classed as permitted development, as long as you meet certain limits and conditions. Check the requirements in your area to see what those limits are. Whether or not you need planning permission, you will still need to meet building regulations.
If you're considering adding a side-return extension, remember that this might mean you lose some windows and the light those bring in. Counteract this with roof lights over the extension, or install a partially or fully glazed roof to keep the kitchen light.
Convert the Loft to Add a Bedroom
An extra bedroom can add a lot of extra value to your home, especially if you convert your loft into a bedroom with an ensuite bathroom. Most lofts can be converted pretty easily, but you should get an architect or builder to check before you start work.
If you decide to convert the loft, you need to decide on what kind of conversion you want. You could choose a roof light conversion, which needs the least amount of structural work and is the least expensive. You could go for a more expensive mansard conversion, where one or both of the roof slopes are replaced with a new structure with steeper sides and a flatter roof.
Add a Conservatory
A conservatory merges the indoors with the outdoors. Think about how you want to use the space and whether a modern or traditional style will suit your home and lifestyle.
The biggest part of your conservatory will be the glass, so explore your options carefully. Double glazing is the minimum standard permitted by building regulations, but there are many glazing options available, including solar control glass and even self-cleaning glass. Think about which best suits the house.
There are options to consider for the frame too. You could use uPVC, timber, or aluminum. All have different quantities, so do your research.
Join our friendly community of like-minded folks and stay up to date with the latest news and useful facts from the world of business and finance shared on my website.
You might also like