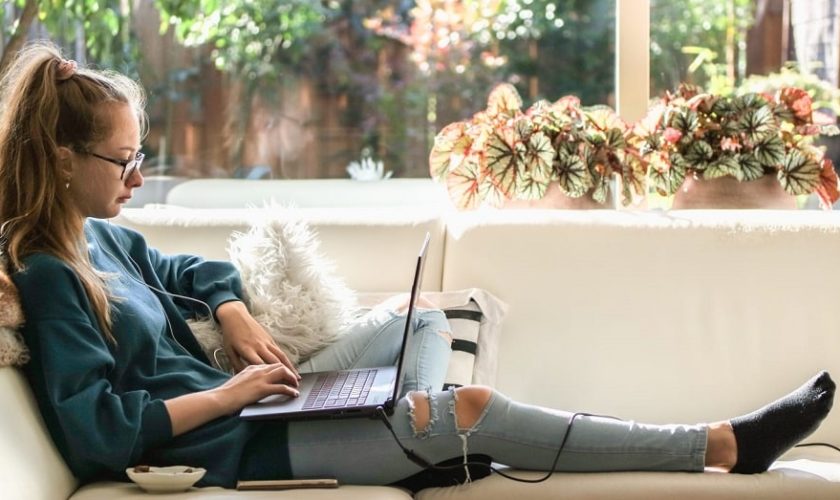 Up and Running at Home
Posted in
Career
on August 27th, 2019
You may remember that moment when you realized you could no longer work for anyone else. It's a bold step to give up the security of a 9 to 5 job and find yourself hustling for customers as you step out into setting up your own business. But you've made that decision and there's no looking back now.
That's why when you're setting up your home office, you need to know that you've got everything you need to get you started and to support your hard work. In this blog we take a look at a few of the essentials.
Your Home Tech
It might be that you've got a dazzling wifi connection and download time and can simply fire up your laptop and go, but if you've got even a little unreliability in your network, you're going to need to up your game.
This is particularly true if your business relies on you building websites, downloading and uploading large files or spending time with customers online. Anything other than a brilliant network is just not good enough. If you do need to upgrade, then you should be able to claim some of the cost back through your business.
You will also need an IT team behind you who can quickly get you up and running again should you experience problems with your tech, someone like the team at charlesit.com
Your Home Office
Get this right and you'll find your most productive space and a place where you can sit and think as you pull together your business ideas.
You'll need to think about the practical elements, where in your home is the best spot where you can get the quiet you need. Where can you place a desk and chair and still get great wifi connectivity.
If you find yourself working from your sofa or anywhere that you don't set aside as your workspace then you may find it hard to get motivated and hard to find the discipline to sit down and do your job.
Find your space, whether that's in your home office, at a cafe or even a co-working space and set that aside as your place, not a play area for your children or an area to put laundry. Have your family members treat it with respect.
When you set up on your own, there's a lot of pressure on you to start delivering straight away and you'll find it hard to keep to that pace if you haven't got the basics installed. Find connections that are reliable and fast, even if that means a little investment on your side. Get a desk and chair that supports your back and holds everything you need close to hand so you can maintain your professional standards.
Then all that's left for you to do is to start the very scary business of marketing yourself and hustling for jobs. Give yourself a fighting chance with a professional set up and you'll be up and running in no time.
Join our friendly community of like-minded folks and stay up to date with the latest news and useful facts from the world of business and finance shared on my website.
You might also like