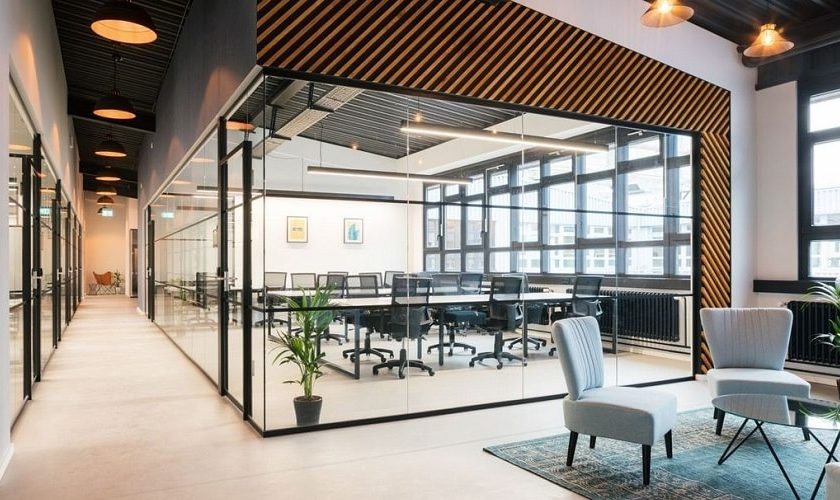 4 Helpful Steps for Moving Your Business
Posted in
Business
on October 12th, 2021
Congrats! You grew your businesses faster than your competitors, this is a major step for your business! Even though moving your business to a new location is a major milestone for anyone, it can also be very stressful as well. This is going to be in a new location and the tasks of moving everything can be stressful and time-consuming, no matter if you're moving across town, a new city, a new state, or even an entirely new country.
It will especially be difficult trying to manage your team, doing your daily work, balancing out your personal life, all while trying to pack up your things and move in by a specified date. Since this can be a very stressful situation, it's best to plan this out in advance so you're not going to have any more stresses or surprises during your move.
Step #1
It's best to try to plan out your relocation around eight to six months in advance. If you're going to be moving to another state or even a new country, it may be even better to plan further ahead. You're going to want to find the best location for your business, so this is going to mean spending multiple hours looking online for offices or other spaces that are available for rent or purchase for your business. This also includes driving to these areas so you can get an idea of how all of the surroundings are.
One major mistake that many business owners make is moving into a building that has plans to soon be renovated or demolished. So before you purchase or rent your space, you should have a general idea of the development properties near-future ideas are for the building. You really don't want to be forced to (temporarily) move out of your new workspace all because changes need to be made.
Step #2
Once you've found a new building, you'll want to make sure that there aren't any loose ends with your soon-to-be old property. This includes making sure that your rent and utilities are all paid for. You'll also want to give yourself enough time to deal with all the items that need to be packed. That can sometimes be one of the hardest parts of moving to a new location. Luckily, there are moving services that provide packing services as well.
Those save on time and stress, especially while trying to juggle a business. But there is the cheaper option of you and your team packing stuff during free time at work. You just want to make sure that you and everyone else can balance out work and packing, or at least have sufficient funds to pay for a moving service.
Step #3
Ideally, you have a general timeline for the moving process. You'll then know what day you're going to have to start packing, you'll know how long it's going to take, you'll know your free days, even after work so this all can be managed nicely. It's a good idea to have a few additional days built into your schedule so you can solely focus on the moving process. This can include weekends as well. It can get hard trying to manage work and the moving process, especially if you have things on your mind about your business such as marketing. Luckily there are options like ai in marketing with help from People AI.
But overall it's best to figure out the best way to get your belongings packed for your business. You don't want to ask your team to do too much packing as they have their own work that needs to be done or else they risk falling behind. Plus there needs to be a team getting work done as well or else your business could risk unhappy clients or customers. So look into creating a designated hour where people can help if they have time, ask your family for help, or make things simple by hiring a moving team.
Step #4
Once you've moved into your new office, the unloading and unpacking process will need to begin. Depending on the moving service (if you hired one), they will usually assist in unloading and unpacking all of your belongings. You'll also want to make sure that your new business location has electricity, water, and anything else that's needed to make the workspace fully functional. Don't forget about the new internet service either, as that is going to be needed. Some offices will already have their own provider, while some other offices and business spaces won't. But it's best to try to have all of this activated before you and your team move into the new space.
Join our friendly community of like-minded folks and stay up to date with the latest news and useful facts from the world of business and finance shared on my website.
You might also like