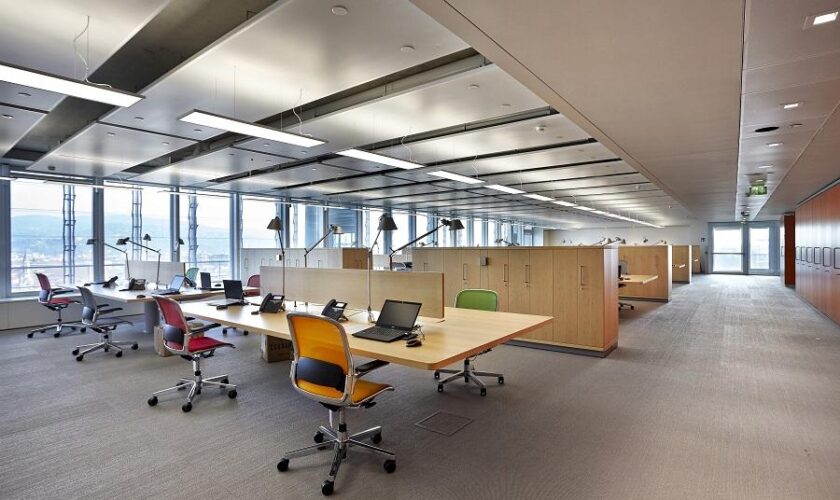 5 Ways to Modernify Your Workplace
Your company office is an important part of your brand identity. When prospective clients arrive for meetings, or a job applicant turns up for an interview, it is one of the first impressions they receive of your company. If your workplace is messy and old-fashioned, this serves as a reflection of your organization. It can damage your reputation, increase employee turnover, and actually cost you business.
You need a workspace that is modern and forward-thinking. But if you are operating out of an old, unattractive office building it can be difficult to achieve the desired effect. But any office space can be transformed with a little bit of hard work and some DIY skills. By modernizing your office, you will impress your clients, attract new talent, and keep your existing employees happy and healthy.
To help you upgrade your work environment, here are five tips to bring your office into the 21st century.
Remove Old Decor
If there are design features that are making your office look old, the best thing to do is cover them up or remove them. Old-fashioned wallpaper and popcorn ceilings are common offenders. Strip wallpaper to make way for painting, and consider hiring a company that specializes in popcorn ceiling removal. Get rid of battered furniture and replace it with sleek, modern alternatives.
Add Color
Bright, bold colors are a great way to create a vibrant atmosphere in your office. Color has been shown to have a positive impact on mood, so painting your walls will help to make your staff happier and more productive. Colorful carpets, furniture, artwork, and other design features will also go a long way towards modernizing your workspace.
Consider Going open Plan
Most modern companies are moving away from the traditional format of private offices and cubicles to something more collaborative. To bring your organisation into the modern era, consider an open plan office layout. This means removing walls and barriers that keep colleagues apart, and adopting a hot desking system so employees can work wherever they feel most comfortable. This enables staff to be more productive when working independently and provides a place for ideas to be shared.
Include Relaxation Areas
Mental health has become a big talking point in recent years, and it's a subject your company needs to be aware of. If you foster a negative work environment in which your staff are working too hard for little reward, their wellbeing and happiness will suffer. Provide areas for relaxation in your office, where people can go to wind down and recharge their batteries if they need to look after themselves.
Add Some Perks
You want your staff to look forward to coming into work each day. To enable this, you should include some features that make them more comfortable and happy. Coffee machines and snacks are a great way to boost morale, just make sure you include fruit and other healthy refreshments to promote good nutrition. You could also add more unusual items like ping pong tables and dart boards to create a fun atmosphere.
Join our friendly community of like-minded folks and stay up to date with the latest news and useful facts from the world of business and finance shared on my website.
You might also like