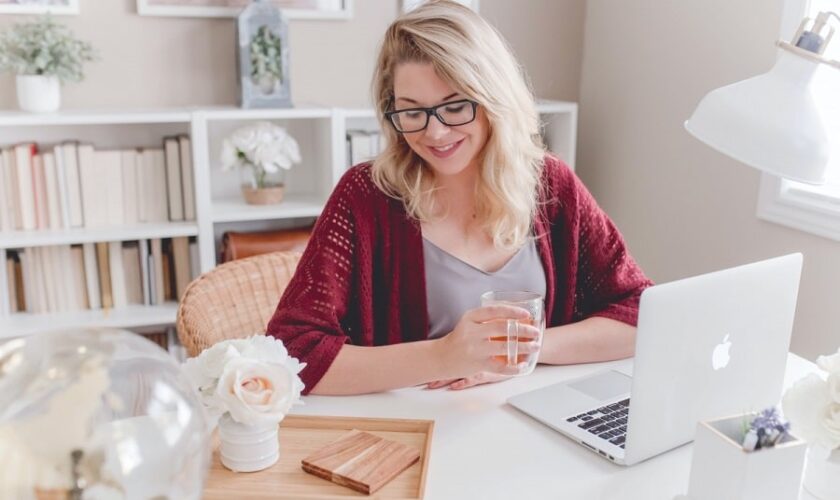 5 Simple Ways to Incorporate Self-Care Into Your Work Day
Posted in
Career
on October 7th, 2020
During a busy working week, it can be challenging to squeeze in some self-care time. The problem is, neglecting our health needs leaves us feeling tired, stressed out, and unproductive. To improve your health and your work performance at the same time, check out these five simple ideas.
Improve Your Work Area
Our working environments have a huge impact on our wellbeing, including the aesthetics and set up of our workspace. If your workspace is unattractive, cluttered, or lacking natural light, it's likely that your space is dampening your positivity and productivity.
One study conducted by the World Green Building Council concluded that, "69 % of businesses that implemented healthy building features reported improvements in employee satisfaction and engagement". The healthy features referenced in the study were office plants, air purifiers, attractive decor, natural light and ergonomic workstations.
Prep Your Meals
Eating a healthy and nutritious diet should be the foundation of any good self-care regime. When you pre-plan and prep your meals for the week, it can be easier to eat healthily. Get into a habit of prepping your meals every weekend (on Sunday evening). Rushed meal decisions often lead to unhealthy choices, fast foods, and expensive options. For a few apps to help you with your meal planning, try these:
Mealime: The Mealime application makes it dead easy to plan your meals for the week. All you have to do is input your preferences, and then the app will offer up personalized meal suggestions. You can input how much time you have to spare, any dietary requirements, and your favourite foods.
Prepear: This is a great meal planning app which helps you to filter recipes based on many different categories. Once you've completed your meal plans, the app provides you with customizable shopping lists.
Self-Care Breaks
Taking enough breaks throughout the working day is the best way to boost productivity and avoid stress. Here are a few suggestions for incorporating self-care into your work breaks:
Read an inspirational book: Reading is an amazing way to de-stress, unwind, and get inspired. Instead of playing on your phone on your next break, why not pick up a book?
Meditation: A meditation practice is a fantastic act of self-care, and thanks to apps you don't need much expertise or time to do so! Try downloading apps like Buddify, Headspace or Calm.
Create Boundaries
To prioritise self-care at work, it's important to create boundaries between yourself,  your colleagues and management staff. An excessive workload will cause unnecessary stress and affect the quality of your work. It's vital to communicate your limitations and your needs to your superiors and set yourself realistic time frames.
Consider Health & Safety
Of course, your employer will have health and safety policies in place, yet you should also take an active role in your own health and safety management. One thing that you can do is to ensure that your desk is ergonomically set up, including an ergonomic chair and an ergonomic keyboard. Simple actions like this will stop you from obtaining an injury at your desk. Those who are unfortunate enough to suffer an injury may wish to call upon the assistance of personal injury lawyers.
Join our friendly community of like-minded folks and stay up to date with the latest news and useful facts from the world of business and finance shared on my website.
You might also like