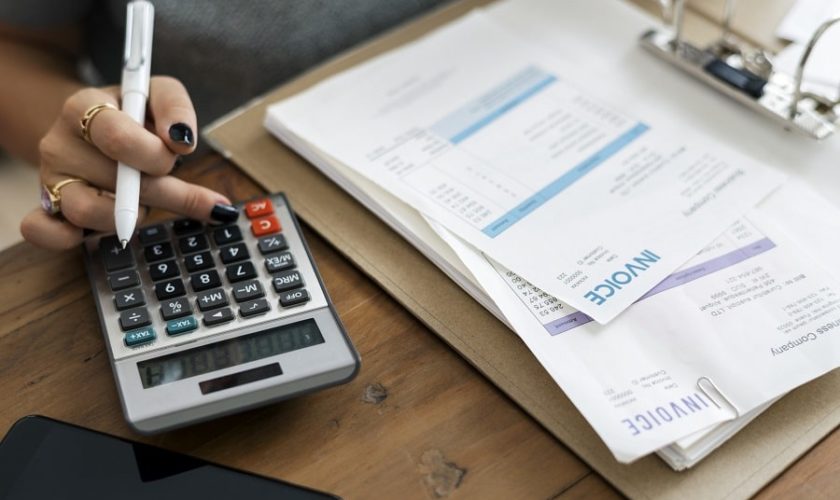 6 Ways to Keep Your Business Financially Stable
Many people dream of starting a game-changing business one day, and while setting up such a venture sounds fun, reality can hit you hard. Managing your finances and always ensuring that your business has enough cash in its coffers is not exciting. About 80% of businesses fail because of poor cash flow management or having a poor understanding of how cash flows work. Fortunately, managing your business's finances and making your business more financially stable is achievable with the right knowledge and tools. It also sets you up for long-term success. But it requires a lot of work and research. These steps will help you get started on your business's journey to financial success.
Create a budget and use it
Whether your business is small or large, it needs a budget. Budgets are extremely vital, especially when making financial decisions for your business. It also gives you an idea of how much you have in assets and how much money you spend or owe in expenses. If you are new to budget creation, don't get intimidated. If you don't understand any terms, you can consult with a financial advisor to assist you and explain basic terms to help you navigate your business's finances better. Before you start creating a budget, you must have an idea of the operating costs involved in your business.At the very least, you would be able to create a rough budget draft that can guide you till you are more settled. Most experts say it's better to overestimate costs, especially when unsure. You must also estimate how much you expect to earn as revenue. If your business is a few months or years old, ensure that you track your revenue periodically and use your previous data as a reference point. Additionally, you must also have a fair idea of when to expect incoming cash flow, as this will help you allocate funds to your employees and any other expenses.
Go digital with accounting
One factor that ensures your business's success is ensuring that your accounts are kept in good order. All payments and receivables should be located within a single system that allows you to easily record and track cash flow. There are several popular accounting software available for many small businesses to use. They are also user-friendly and easy to learn for beginners. You can also invest in cloud-based software that does all your tasks in one operational process, from bookkeeping to supply chain management. These tools are extremely helpful to small business owners who find it difficult working with data and figures.
Keep your personal and business finances separate
Don't do it if you're tempted to keep your personal and business finances in one account. Separating your business finances from your personal one helps you better track your business's cash flow and paints a more accurate picture of your business's financial standing. It also makes your accounting much better to handle, especially when it's time to file your taxes. You could also benefit from tax write-offs for your enterprise. For example, if you are a licensed business owner or a contractor, you might be eligible for some deductions.Keeping your accounts separate also helps protect your assets in the event of a legal action taken against you or when it's time to dissolve your business. By keeping them separate, your cash deposits, properties, and retirement funds are kept safe to help you bounce back quickly. It is also important to know what type of business entity you want when registering your business. Ensure that you consult with an attorney to help you when the time comes.
Track your expenses regularly
Business expenses are payments that help you start and maintain a business. They include expenditures like wages, inventory purchases, repayment of short term loans, and bills. You must know how much money you're spending on your business every day. It can help you better understand cash flow and helps you make better long and short-term financial goals for your business. Ensure that you open a bank account dedicated to helping you keep track of all the money that goes in and out of your business. You can also create a digital expense spreadsheet in that you and your workers can input data simultaneously. Fortunately, there are several templates you can download off the internet if you're not entirely familiar with Microsoft Excel or Google Sheets.
Seek professional help with bookkeeping
Most small businesses need a professional to help with bookkeeping, And unless you are one yourself, an accountant can do that job and assist your business when it is time to file taxes. They can also advise your business by ensuring that your practices do not violate any state or federal finance or banking laws. Unfortunately, 53% of small business owners don't work with an accountant. You must also develop a transparent and healthy relationship with a financial expert to help you develop strategies designed to make your small business more financially stable. They can also give you advice on credit management, cash flow, and savings. Plus, you can save time, redirect your energy to running other aspects of your business, and help you reach your business goals faster.
Develop a good billing strategy
When running a small business, you will be expected to manage your cash flow to ensure that your business can run daily. However, you will most likely encounter a client that will be late on payments and invoices. If you struggle to collect payments from these clients, you might have to get creative with your billing strategy, especially if it's starting to eat into your day-to-day cash flow. You can change your payment terms, give special discounts or offers for early payments, or let them subscribe to your service periodically.
These tips are major financial responsibilities and duties that your small business must undertake to ensure success. Not ensuring that your business is well run will create major blind spots that will quickly take you by surprise when you least expect it. That's why it's important to invest in solid and quality financial strategies to help your business become more stable and create an avenue for growth.
Join our friendly community of like-minded folks and stay up to date with the latest news and useful facts from the world of business and finance shared on my website.
You might also like